I missed this story two weeks ago but am posting it now because there is an important warning from New Jersey Sheriff Frank Schillari.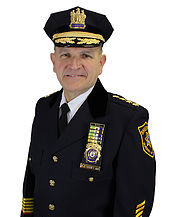 It is spring (in much of America) and you want to hit the trails either jogging, biking or walking, but don't go alone!  The sheriff said especially in the early morning or late in the evening—but how about never!
How many times have we heard about women joggers being raped or murdered?  How soon we have forgotten Mollie Tibbets!  She too was murdered by someone who should not have been in America.
Urban New Jersey or rural Iowa, these violent migrant criminals are everywhere!

From Patch.com,
Suspect In Jersey City Nanny Murder Here Illegally: ICE
JERSEY CITY, NJ — The man accused of raping and killing a nanny while she was out jogging in Lincoln Park in Jersey City last week is in this country illegally, and has been deported twice before, an ICE spokesman confirmed to Patch.


Jorge Rios (at least NJ still allows the publication of mugshots!)


Jorge Rios, 33, is from Hondorus and was deported from the U.S. in 2003 and 2004.
Carolina Cano, 45, was the victim of a brutal rape and drowning, allegedly at the hands of Rios. She had gone jogging at about 5:30 a.m. on Sunday, March 24 in Lincoln Park, but her roommates said she never came home. Rios is accused of kidnapping her, sexually assaulting her, strangling her and then throwing her body in the lake.
[….]
"On March 31, ICE lodged a detainer with the Hudson County Jail on Jorge Alberto Rios-Doblado, a citizen of Honduras illegally present in the U.S., following his recent arrest (in Jersey City)," said ICE spokesman Emilio Dabul. "He was arrested on a variety of criminal charges, including rape, kidnapping, murder and assault with a deadly weapon."
"ICE maintains that cooperation by local law enforcement is an indispensable component of promoting public safety. ICE will seek taking custody of Rios-Doblado at the conclusion of his criminal proceedings, despite limited cooperation in the state," said Dabul, referring to New Jersey's status as a "sanctuary state," a directive from Gov. Phil Murphy and Attorney General Gurbir Grewal limiting how much local law enforcement can work with federal immigration authorities.
"Rios-Doblado had been removed from the country on two prior occasions, in 2003 and 2004," added Dabul.
[….]
Hudson County Sheriff Frank Schillari — who lives in Secaucus —told joggers to always go with a partner to the park, especially during the early morning and late night hours, and to take their earphones out so they are more aware of their surroundings.