Hmmmm!  I'm going to give you the news as it is being reported by local media, but I think there are some pieces missing in the story.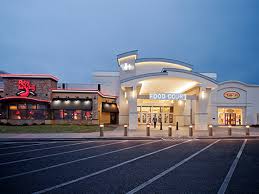 Most importantly the phrase "cultural misinterpretation" supposedly used by the mother to explain her reaction to a strangers approach to her daughter and subsequently the retraction of her story strikes me as contrived, or suggested by someone else.  Who?
My original story is here.
At the very least, surely a cultural message has been sent to 'new Americans.'
The message is that, in America, strangers do not touch other people's children in a mall or anywhere for that matter!

From WHSV-ABC3,
Woman accuses Egyptian man of trying to abduct daughter, leading to felony charge, calls it 'cultural misunderstanding' after story falls apart
BARBOURSVILLE, WV (WSAZ/Gray News) – BARBOURSVILLE, WV (WSAZ/Gray News) – An Egyptian man was arrested and charged with a felony after he was accused by a woman of violently trying to abduct her daughter at a mall and who, after police found inconsistencies in her claim, determined he was actually just patting the 5-year-old girl on the head and smiling.
The woman chalked it up as a "cultural misunderstanding."
But Mohamed Fathy Hussein Zayan may still face a battery charge, WSAZ reports. He was released from jail on Tuesday night, and "was emotional as he was released to his family waiting outside the Western Regional Jail – openly crying with them."
It's not clear if the woman will face any charges.
She originally said a man of Middle Eastern descent had "attempted to grab her 5-year-old daughter by the hair and abduct her from the store" at the Huntington Mall. Barboursville Police arrested the 54-year-old engineer at the mall's food court.
[….]
The woman reported the incident Monday evening at the mall and said she pulled out a gun to scare away the man. She recanted that story on Tuesday.
[….]
Police…determined there were discrepancies between her account and surveillance footage from the store. When they asked her to come to the police station for a second interview to explain her story, she provided an account inconsistent with her original statement.
According to police, she "eventually told detectives that she might have misjudged the suspect's actions, overreacted to the uninvited touching of her daughter, and misinterpreted the intentions of the male suspect."
She said that "the more she thought about it, the more she realized it might have been a cultural misunderstanding and that the suspect might have just been patting her daughter on the head and smiling."
More here.
Let me know if you see more on this case.
And, I still want to know through which immigration program Zayan came to be in America in the first place.