I actually had to laugh when I saw the Associated Press story headlined:
St. Paul man sentenced for income tax preparation fraud
It is the kind of a headline I've joked about many times: St. Paul "man" (nothing to see, move along!).  The short AP story never mentions Kenneth Mwase's African connections and his earlier flee from justice.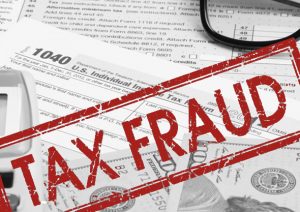 Here is AP and then I'll give you some more important facts from the US Justice Department about the gang of 'new Americans' and how they and their Minnesota clients defrauded us—American taxpayers.
A St. Paul man has been sentenced to about 10 years in prison for directing a fraudulent tax return preparation business.
Kenneth Mwase and four co-defendants were accused of preparing and filing more than 2,000 fraudulent individual income tax returns in 2006 through 2008. The defendants operated Primetime Tax Services, which had three storefronts in the Minneapolis area.
The 54-year-old Mwase pleaded guilty to conspiracy to defraud the United States, aggravated identity theft and failing to appear at sentencing. Mwase admitted overseeing a conspiracy that caused a tax loss of more than $2.5 million dollars.
What the AP isn't telling you!
Here are some more important facts about the not-so-simple story from the Department of Justice (hat tip: Leo).  Sorry this is long, but I want you to see the full story!
A Minneapolis based tax return preparer was sentenced to serve 121 months in prison today for managing and directing a fraudulent return-preparation business, Primetime Tax Services Inc.
Kenneth Mwase, who also fraudulently used the name Chatonda Khofi, 54, of St. Paul, Minnesota, pleaded guilty to one count of conspiracy to defraud the United States, one count of aggravated identity theft, and one count of failure to appear at sentencing.
[….]
In April 2014, the defendant was charged in a seventy-count second superseding indictment, along with codefendants Ishmael Kosh, 39, of Philadelphia, Pennsylvania, Amadou Sangaray, 36, of New York, New York, and Francis Saygbay, 43, of Minneapolis, and David Mwangi, 47, of Arlington, Texas, for their involvement with Primetime, a tax preparation business with three storefronts in the Minneapolis area. Together with his co-defendants, Mwase prepared and filed with the Internal Revenue Service (IRS) over 2,000 fraudulent individual income tax returns on behalf of customers of Primetime for the years 2006, 2007 and 2008. Mwase and his co-defendants also prepared approximately 1,700 fraudulent state income tax returns filed with the state of Minnesota for those years.
In November 2014, Mwase plead guilty to one count of conspiracy to defraud the Government and one count of aggravated identity theft. As part of his plea agreement, Mwase admitted overseeing a conspiracy that caused a tax loss of over $2.5 million dollars. Mwase and co-defendants Kosh, Sangaray, and Saygbay established Primetime's flagship location in Brooklyn Center, Minnesota, in late 2006. They then prepared tax returns in 2007, 2008, and 2009, for Primetime's customers, which reported false dependents, fake business income and losses, inflated deductions, inflated credits, and false filing statuses, in order to get their customers inflated refunds. The defendants maintained control over their customers' IRS refunds by instructing that those refunds be sent directly to Primetime. They then caused their preparation fee to be directly withdrawn from the refund. When a customer came to pick up their refund check or debit card, the defendants sometimes escorted that customer to a check cashing location or ATM and demanded additional cash.
Mwase was scheduled to be sentenced on August 18, 2016, following the two-week trial of co-defendants Kosh and Sangaray, which occurred in September 2015, and the guilty plea of co-defendant Saygbay, in November 2015. However, on August 7, 2016, he fled to South Africa, using a fake identity and a fraudulently-obtained Zimbabwean passport. In April 2017, Mwase was charged with one count of failure to appear for sentencing.
With the assistance of the United States Department of State, INTERPOL, and Zimbabwean and South African authorities, Mwase was arrested in South Africa in May 2018. Over the years, Mwase used multiple fake identities, including passing himself off as Chatonda Khofi, an individual born in Washington, D.C. to diplomats from Malawi. In October 2018, following an extradition request from the United States, Mwase was surrendered to the custody of the United States Marshals Service and returned to Minnesota to face sentencing. On November 16, 2018, Mwase pled guilty to the charge of failing to appear for sentencing. Mwase's co-conspirators were previously sentenced to prison.
So typical!
A little more to the story than the AP wants to give you and I suspect that is because this bunch are immigrants, maybe even illegal immigrants, and the real story does not further the mainstream media's pre-approved portrayal of "new Americans."
And, by the way, every one of Mwase's clients is as guilty as he is! So when are the feds going to track down the 2,000 or more Minnesota customers who went along with the scheme?

Endnote: As I continue to build an archive of stories here, note the tags at the bottom. I am tagging stories by state (if that applies), so you will have ready access to information on frauds and crooks in your state!