This is an update of a story I posted here in August where we learned that even the Washington Post was calling out local Leftwing politicians for their hypocrisy!
It is your classic 'Not-in-my-backyard' tale.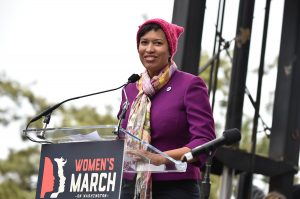 Washington, DC and its wealthy (Democrat-run) bedroom communities of northern Virginia do not want shelters for the mostly teens coming across our borders illegally.
Send them to Arizona and Texas instead!
From the Washington Business Journal:
Trump administration drops plans for Northern Virginia immigrant shelter
The Trump administration has called off its plans to bring a new shelter for unaccompanied immigrant children to Northern Virginia.

Federal officials are "no longer conducting exploratory assessments of vacant properties to lease" in the region, according to an email from spokespeople with the Department of Health and Human Services' Office of Refugee Resettlement. The agency revealed in August that it was considering a variety of Northern Virginia jurisdictions for a new, 110,000-square-foot facility.

But that move prompted fierce pushback from local leaders…

[….]

The HHS officials did not say why they ultimately declined to pursue a shelter in the region. They added in the email that they've also stopped searching for space in Atlanta, Central Florida and Los Angeles, and will likely pursue new facilities in Texas and Arizona instead.
The mayor of Alexandria, Virginia, Justin Wilson, said if the feds send some bucks to the city he might consider discussing it further.
"If the federal government wished to provide the city with the resources to care for these children, in partnership, I would be open to discussing such a scenario," Wilson wrote. "But as it has been presented to the city at this point, I do not believe this is something the city should be a part of."

The Trump administration's plans for a similar immigrant shelter in D.C. are considerably more unsettled.

Separately from the search for space in Northern Virginia, HHS also plans to work with Maryland-based contractor Dynamic Service Solutions to open a new shelter in Takoma. Mayor Muriel Bowser, however, has rolled out new regulations in a bid to block that project, though it remains unclear whether federal officials have a way to sidestep her efforts.