I suppose there is nothing unusual about this case.  It likely goes on across America on a daily basis, but I thought it might be instructive for a couple of reasons.
First, although the FBI makes it clear that the arrested man is not a US citizen, we are never told (as usual!) how he came to be living in America.
Did he come illegally or did he come as a refugee, a diversity visa lottery winner, or on some other visa for work or school?  If law enforcement never tells us that information how can we make a judgement about which legal programs are failing us?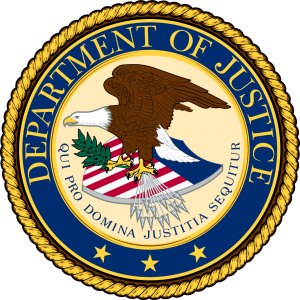 The news is very brief (below), but more interesting and worth a few minutes of your time is the criminal complaint which shows how the feds got this alleged sexual predator, Sanjay Lama (aka Awesome_Jack) talking via phone and internet discussions that were being taped.
From the US Justice Department (at least the feds are telling us the man is not a US citizen right in the headline for a change).
LOL! the headline doesn't begin with "Jacksonville man."
Nepalese Citizen Arrested And Charged With Attempting To Entice And Meet A 12-Year-Old Child To Engage In Sexual Activity
Jacksonville, Florida – Sanjay Lama (29, Jacksonville) has been arrested and charged with using the internet to attempt to entice a 12-year-old child to engage in sexual activity. Lama is a citizen of Nepal who is legally residing in Jacksonville. If convicted, he faces a mandatory minimum penalty of 10 years, and up to life, in federal prison and a potential life term of supervised release. Lama has been detained pending a detention hearing scheduled for October 1, 2019.

According to court documents, on September 25, 2019, an undercover FBI agent, who was posing online as a 12-year-old child, was contacted by the user "Awesome_Jack," who was later identified as Lama. On that day, during an online conversation between Lama and the undercover agent, Lama expressed his desire to meet the "child" to engage in sexual activity. Lama further provided the undercover agent with details about the sexual acts that he wished to perform on the "child." Later that day, Lama rode his motorcycle to a prearranged location in Jacksonville to meet the "child" and was arrested by FBI agents.

[….]

It is another case brought as part of Project Safe Childhood, a nationwide initiative launched in May 2006 by the Department of Justice to combat the growing epidemic of child sexual exploitation and abuse.
Cases like this should be widely distributed, but it won't be because once again the PC media isn't eager to report on immigrant criminal activity. It doesn't fit the meme that they are all here working hard and seeking a better life.
A wide distribution of news like this might just save some young girls from exploitation as well!