So why is there a virtual media blackout of the story?
Oh, there is some media coverage like the bare-bones story about what happened on April 5th, but no interest outside of the early reports from local media.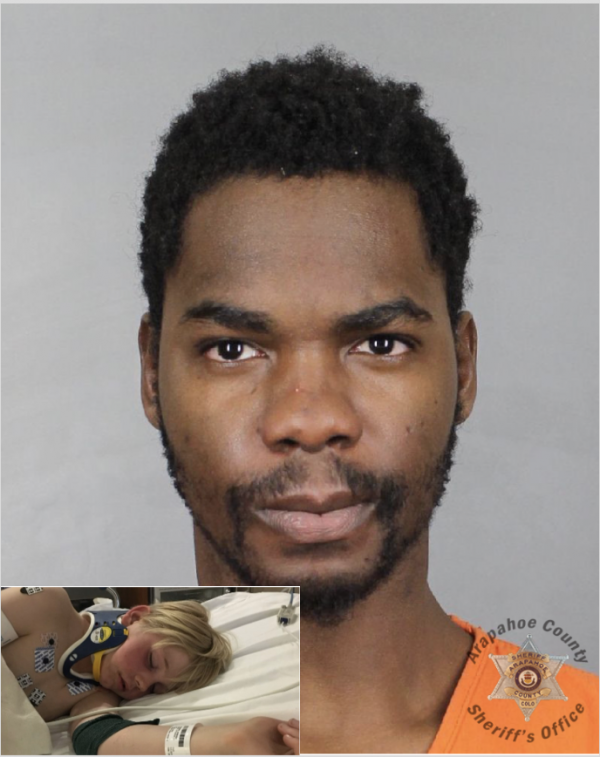 In fact, there is more news about why there isn't any news on the cable networks and elsewhere.
And, where is the New York Times or the Washington Post on what sure looks like a "hate crime?"
Of course one of my major questions is about the immigration status (nationality?) of the "Aurora man" now behind bars.
Is he simply an "African-American," or is he a NEW African-American?

Here is the latest story from local CBS news (hat tip: Linda),
ARAPAHOE COUNTY, Colo. (CBS4) — An Aurora man arrested in connection to a hit-and-run collision which took place on April 5 is facing additional charges.
Oghaleoghene Atuno, 21, was arrested on suspicion of using his vehicle to run over two boys, ages 11 and 12.
Additional charges include attempted murder, child abuse and driving with an expired license.
One boy was so badly injured, his skull was fractured. Law enforcement said security footage from the area showed Atuno circling the cul-de-sac several times before allegedly hitting the boys, one of whom was Josh Piazza. The boys were walking on the sidewalk.

State Patrol used surveillance video from homes and schools to identify the vehicle in the incident.
After the image was released to the public, someone reported a similar vehicle at an apartment complex.
The vehicle matched the description, and belonged to Atuno's mother, an arrest affidavit said.
When law enforcement questioned Atuno, he confessed to the hit-and-run, according to the affidavit. When asked why he left the scene, law enforcement said Atuno claimed to be scared.
A motive for the incident was not released, or identified by law enforcement in their report.
Go here for the news clip.
Atuno is being held on $250,000 bail.
One website wonders where is the "hate crime" label and asks us to imagine this scenario:
Imagine if a Caucasian man had circled around an African-American neighborhood searching for targets before running over two African-American children. The press would be clamoring all over itself about it being a hate crime.
We know it would be 24/7 coverage on cable news!
If the mainstream media continues to play favorites, so obvious this morning in the coverage of the Islamic terror attack on Christians in Sri Lanka yesterday (compared to the mosque attack in New Zealand recently), we (and the President!) will continue with the "fake news" label.
If anyone sees any news about whether Atuno is a 'new American,' please send it my way!  But, I think the likely outcome is that this case disappears down a black hole.