"From her home in Cudahy, Dais promoted ISIS's hateful, violent agenda and provided detailed instructions on how to harm innocent people."
(U.S. Attorney Matthew Krueger)
You've likely seen the news this morning about the guilty plea of a former Israeli (Israel does have Arab residents), Waheba Issa Dais, for using social media to educate ISIS lovers the world over on how to make bombs, but the point I want to make is that 'new American' terrorists aren't hiding out in big city America, but could be just down the street from you in middle America.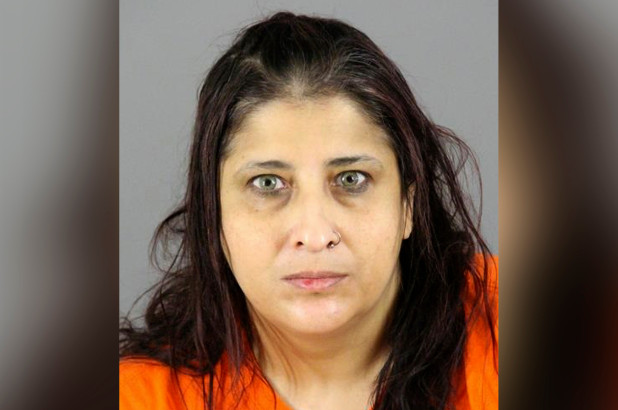 Cudahy, population less than 20,000 at last count, is making headlines.
Of course in none of the news accounts I read, did we learn how she came to be living in a small American city.

From the New York Post,
Woman with bomb-making 'library' admits to supporting ISIS
A Wisconsin woman who used social media to spread a "virtual library" of bomb-making instructions pleaded guilty to attempting to support ISIS on Monday, authorities said.
Waheba Issa Dais, 45, now faces up to 20 years in prison for doling out "step-by-step instructions" on making an explosive belt and TNT via Facebook when she is sentenced in September.
As part of her plea, Dais admitted to using hacked Facebook accounts to encourage supporters of ISIS, recruiting would-be terrorists to the group and spreading information about how to make bombs and biological weapons, according to federal prosecutors.
On one of her accounts in 2018, Dais urged an ISIS supporter to put ricin toxin in a government facility or a water supply. On another account, she suggested locations for a bombing attack, including street festivals and other summer events.
Dais, a legal permanent resident of the US who is originally from Israel, was arrested by the FBI on June 13, 2018, after an extensive investigation by the bureau's Milwaukee field office, authorities said.
The New York Times (via Reuters) account of the news, doesn't mention the Israel information, but does feature Cudahy,
Wisconsin Woman Taught Bomb-Making Online for Islamic State: Prosecutors
Waheba Issa Dais, 46, of Cudahy, Wisconsin, pleaded guilty to one count of "attempting to provide material support to the Islamic State of Iraq and al-Sham (ISIS), a designated foreign terrorist organization," the U.S. Attorney's Office of the Eastern District of Wisconsin said in a release.

Her support in 2018 took the form of providing expert advice on the Internet on bombs and biological weapons in order to help ISIS, officials said.
"Remember Boston Marathon bombing?" prosecutors said she posted to an undercover F.B.I. agent on Facebook. "It was very easy to make. All it needs is a pressure cooker, shrapnel and explosives. Join my channel and research."
They said she also gave instructions on how to make the poison ricin, derived from castor beans.
U.S. Attorney Matthew Krueger said in a statement that "From her home in Cudahy, Dais promoted ISIS's hateful, violent agenda and provided detailed instructions on how to harm innocent people."
The NYT story also mentions the separate case of a Cuban national living in Wisconsin (the state that gave us the feckless Paul Ryan) also convicted of aiding ISIS.
In a separate case, prosecutors announced the conviction of Yosvany Padilla-Conde, a Cuban national who was residing in Milwaukee, Wisconsin, for attempting to provide material support to ISIS.
In a release from the U.S. Attorney's Office, prosecutors said Padilla-Conde made videos swearing his allegiance to the group and stated his intent to travel to the Middle East. He also faces 20 years in prison and a $250,000 fine.
What do you do?
Just know that they are sprinkled throughout America, urban, rural, it doesn't matter!
Speak up if you see something suspicious wherever you live in gates wide open 'welcoming' America!