Until I started investigating fraud cases involving Medicare and Medicaid, I had no idea that there were so many pharmacists on-the-take.  And, this is one more case that makes me ask—What! Don't we have enough US born and educated pharmacists without importing foreign ones?
Of course, as is almost always the case, there is no mugshot, and no information on the nationality and immigration status of this bunch of alleged crooks named by the US Justice Department in an unsealed indictment earlier this week charging that they ripped us off for $9.2 million:
Wansa Nabih Makki, 41, of Dearborn
Mohamad Ali Makki, R.Ph., 43, of Dearborn Heights
Mahmoud Makki., 36, of Dearborn
Hossam Tanana, 53 of Dearborn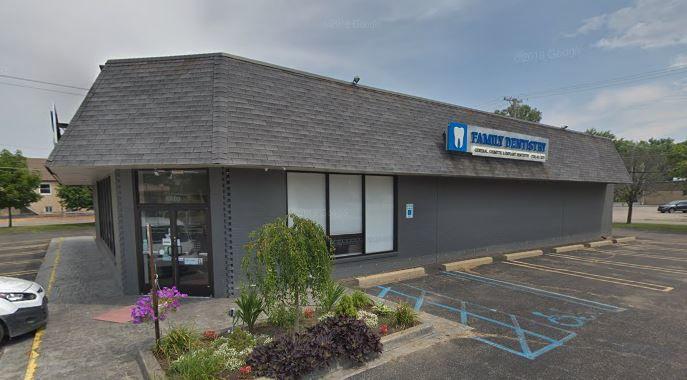 By the way, I think Michigan may ultimately win the prize for the state with the most frauds and crooks (aka new American entrepreneurs) ripping off the US health care system.

Here is some of the Justice Department Press release,
An indictment was unsealed today charging Mohamad Ali Makki, R.Ph. and Wansa Nabi Makki with multiple health care fraud offenses, U.S. Attorney Matthew Schneider announced today. At the same time, related criminal complaints were unsealed charging Mamoud Makki and Hossam Tanana (husband of Wansa Makki) of laundering some of the proceeds of the health care fraud scheme.
[….]
According to the indictment, between January 2010 and January 2018, Wansa Makki owned and oversaw the operations of two local pharmacies, LifeCare Pharmacy in Livonia and LifeCare of Michigan in Farmington Hills. Mohamad Makki was the pharmacist-in-charge at both pharmacies. Both pharmacies were "closed door" pharmacies, meaning that they were not open to the public and only filled prescriptions for individuals associated with various care facilities.
The indictment alleges that during the course of the conspiracy, Wansa Makki and Mohamad Makki billed Medicare, Medicaid and Blue Cross Blue Shield of Michigan for approximately $9.2 million dollars for medications that were never dispensed.
They billed for dead people!
The fraud scheme was detected by Medicare, in part, because of a huge deficit between each pharmacy's recorded inventories and the claims that each submitted for insurance reimbursement. As part of the scheme to defraud, the defendants billed insurance companies for allegedly submitting claims for delivering over 500 medications to people who had died prior to the claimed date of delivery.
According to the indictment and related criminal complaints, proceeds of the fraud scheme were laundered by overpaying consulting and delivery companies operated by close relatives of Wansa and Mohamad Makki.
They also helped perpetuate the prescription drug crisis!
For instance, according to the complaints, Hossam Tanana was previously convicted for diverting controlled substances such as oxycodone, hydrocodone (Vicodin) and alprazolam (Xanax) while being licensed as a pharmacist. Two days after being released from federal custody in April of 2012, Tanana incorporated a pharmacy consulting company. Between the date of incorporation and December of 2013, Tanana's consulting company received over $400,000 from the LifeCare Pharmacy.
LifeCare Pharmacy also paid over one million dollars to a delivery service opened by Wansa Makki's brother, Mahmoud Makki, in a 14-month period beginning in December of 2013.