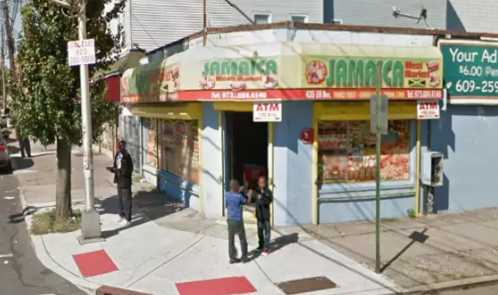 Here is the kicker in this case: 'new American' store owner Ibrahim Zughbi had been previously convicted of food stamp fraud and was not allowed to own and operate a store that accepted food stamps, but he worked his way around that prohibition!
See how….

From the South Passaic Daily Voice,
WAYNE, N.J. — A married Wayne couple who managed a grocery store sold $4 million worth of food stamps for cash, federal authorities charged.


Food stamp fraud busts have been slowing lately and I figured most of the scammers had been caught.  But, I guess there are still many more out there!


Ibrahim Zughbi, 64, Miriam Zughbi, 59, have operated Jamaica Meat Market, a medium-size grocery store in Paterson, since January 2014.
They were authorized to accept benefits provided by SNAP, formerly known as the Food Stamp Program, which is administered by the U.S. Department of Agriculture, U.S. Attorney Craig Carpenito said."Retail food stores approved for participation in SNAP may sell food in exchange for SNAP benefits," Carpenito said. "They may not exchange SNAP benefits for cash."
Noticing a high volume deducted electronically through Supplemental Nutrition Assistance Program (SNAP) debit cards, federal authorities employed a confidential source "who, at the direction of law enforcement, engaged in 16 'purchases' at Jamaica Meat Market where one or both defendants exchanged money for SNAP benefits," the U.S. attorney said. [I love it when law enforcement sends in undercover operatives!—ed]
Ibrahim Zughbi previously participated in SNAP when he was the owner of Neighborhood Supermarket, a grocery store that operated out of the same location.
The USDA permanently disqualified him in March 2011 after the market was accused of several SNAP violations, Carpenito said.
"Another individual took over the business, changed its name to Jamaica Meat Market, and certified in writing to the USDA that Ibrahim Zughbi would have nothing to do with the business or its participation in the program," he said. "Zughbi continued to run Jamaica Meat Market, and continued to exchange cash for SNAP benefits."
In addition to fraud and conspiracy to commit wire fraud charges brought against him and his wife, Ibrahim Zughbi is charged with money laundering.
Many more details here at the US Justice Department press release on Wednesday.
Then for a chuckle (sort of) see what their attorney said. Money they stole isn't sitting around in a bank account somewhere! I bet it isn't! Laundered out of the country maybe?
Alan Zegas – the criminal attorney representing the couple – insisted that Ibrahim and his wife were not bad people. According to the attorney, the couple admits they have made a mistake, and apologized for doing so.
Zegas also felt it was important to clarify that the couple did not have the entire $4.5 million sitting in their bank account somewhere. The figure was the total sum of the sales price for all of the food stamp purchases that had been made during that four-year period at the meat market.
While it is unclear how much of the money the Zughbis kept for themselves, their lawyer insists it is "not close" to the sum of $4.5 million.
See my entire Food Stamp Fraud category by clicking here.
And, if you have a small grocery store, a gas station or a convenience store that accepts food stamps in your neighborhood and see suspicious activity, turn them in!