I can hardly believe it's been three months since I launched my new blog!
Time flies when you are having fun! 
For new readers, I was going to mention my first 'welcoming' post and a review of my first two months, but they both turn up in the top five most-visited posts since January 1st.
Of 161 posts so far, here are the top five in descending order:
Why the Lack of Media Coverage about Seattle Decapitation Murder Involving 'New Americans'?
A Review: Two Months in at Frauds and Crooks!
North Dakota: Somali Woman Charged with "Terrorizing" Plays the Victim Card
Apology on posting comments!
I am terrible at keeping up with reviewing comments.  I write a post and then dash off to do some other work hanging over my head and often don't get back to the computer for hours, sometimes not until the next day.  So if you have been wondering why you don't see your comments, that is the usual reason.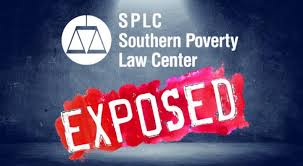 However, yesterday I discovered that wordpress has been busily dumping comments into a spam folder, even from those of you who have been regular visitors!  I retrieved a few, but promise to keep a closer eye on that in the future.
Visit the Blog itself! 
You probably noticed that I have added a feature that simply gives you an introduction to the post and asks that you continue to Frauds and Crooks for the rest of the story.  That is because I want you to notice information in the sidebar including an 'about,' categories where posts are archived and my twitter feed.
Even if you aren't on twitter you can see what I'm posting there with my comments.
Use the tags!
You will see at the end of each post, the post is categorized and tagged. If you see a tag for your state, click on it and you will see other posts about news in your state. After awhile I plan to do a survey to see which states have the most stories about frauds, crooks and criminals!
Ideas for what to do!
I've been trying to add suggestions at the end of each post on what you might do about the news.  However, some news simply doesn't lend itself to action suggestions.  Some are just so dreadful all you can do is shake your head in disgust.
Thanks as always for following Frauds and Crooks!  And, let me know what I can improve!