Imagine thinking that your elderly mother died of natural causes in a senior living facility where you thought she was safe and well-cared-for only to receive a call two years later from the police telling you she didn't die peacefully, but was likely murdered by Billy Chemirmir, a man who should have been removed from the US years before!
This is an update on my series of posts about the man I simply call the Kenyan Killer.
And, this is a story the national news is not touching!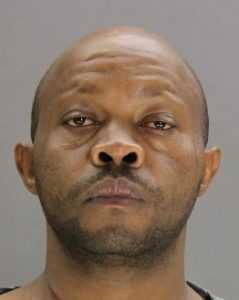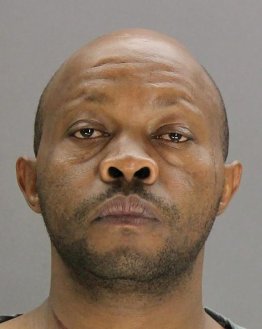 As we left off back in July the Kenyan Killer was behind bars in Texas awaiting trial for the murder of the last in a string of murders (more under investigation) that could make him the most prolific serial killer in Texas.
Why did these vulnerable senior women and one elderly gentleman die?  He wanted to steal their valuables, especially their jewelry.
Most were allegedly suffocated to death with a pillow.  He was a clever killer.
Reporter Charles Scudder at The Dallas Morning News has penned a two-part series on the case featuring some of the daughters who today suffer from enormous grief and anger over the deaths of their mothers—many of whom might not have died if the police and medical examiners had been sharp enough to see a pattern that might have emerged if, at least in some cases, the assisted living facilities had not been quick to assume death by natural causes.
The tip-off to some family members that something didn't add-up was that their mothers' jewelry was missing—one guardian angel necklace in particular.
The fabulous two-part series is behind a paywall.  It is an important paywall because it funds indepth journalism like this story.  Part 1 is here and Part II here. 
The two part series is entitled:
Guardians
Nearly two years after her mother died in a Dallas senior living apartment, Shannon Gleason Dion got a shocking call from a Plano
detective.

Her mother had likely been murdered, he told her, by a man who could be among the most prolific serial killers in Texas history.
Here is a bit of how reporter Scudder sets the scene in his opening paragraphs of Part II.  Shannon got that call:
Her 92-year-old mother, Doris Gleason, had died nearly two years earlier at The Tradition-Prestonwood, a luxury senior living facility in Far North Dallas. "Old age," the death certificate had said.

No one could explain why jewelry was missing from the apartment. No one knew why Doris wasn't wearing the guardian angel necklace she never took off. But Shannon had done her own sleuthing.

She'd learned that jewelry had been stolen from the apartments of other residents who had died.
Scudder's story is riveting….
Wanting something good to come out of their suffering, five daughters have launched a new group!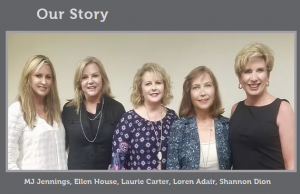 SOSS stands for Secure our Senior's Safety
And, this is what they say about their initiative:
Some of us are wives. Some of us are mothers and grandmothers. Some of us are sisters.

​We were daughters.

​Now we are friends. Joined together by a shared tragedy.

​We lost our mothers to a knock on a door.

To repeat – a knock on a door. He shouldn't have been able to walk down their hall and knock on their door.

​We thought they were safe. We paid for oversight. We thought they were safe. They were not.

​We are daughters who have lost their mothers. We are working so you don't have to live our tragedy. We don't want this to happen to another family.
Many of us have been in the situation of having to place a loved one in a care facility, and if you haven't,  then you may very well be burdened with that decision in the future.
Therefore, if you do nothing else today, visit their website and if you feel moved to do so, donate to help them get their message out widely.
Where is the national news media?
Their story must get out nationally, please send to your social media networks and if you have any contacts with any national news outlet, please send it there too!
For more information either go to The Dallas Morning News (and pay if you can).
For more background, here below are my posts from earlier this year.  (I had a formatting problem, but the links work—click on the title!)