Editor:  Sorry I have been remiss in getting things posted here at 'Frauds and Crooks' this last week, but the issue of the President's initiative to slow the flow of refugees to America has really heated up and I've been buried under breaking news at Refugee Resettlement Watch.  
Thanks to all of you who have e-mailed with stories for 'Frauds and Crooks' that I've been forced to ignore for now (not enough hours in my day!).  I'll try to do better in the days ahead!
I don't know how many of you are interested in refugee issues, but there is no shortage of refugee criminals and terrorist wannabees that are ignored by the refugee industry working against the President.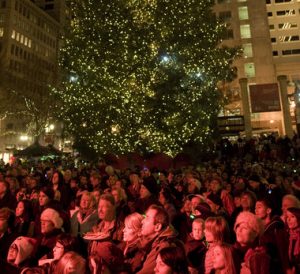 One such story (completely swept under the rug) is from 2010.
(Thank goodness RRW was recovered after the speech police got it removed from the internet so I can find the older stories like this one.)
Speaking of that, go here to see that I was on a panel on big tech censorship in October to explain what happened to me.
This morning the 'Religious Left' got me particularly fired up as they have written to 15 governors and imply refugees are pure as the driven snow—no crooks, no criminals, no murderers and no terrorists, they suggest with their cleverly-worded letter.
See that post here.
And, since it's the Christmas season I thought readers might be interested in revisiting one of the terrorism stories the Leftwing 'Christians' clamoring for more Africans, Asians and Middle Easterners have carefully swept under the rug.
From Oregon Live in 2010:
FBI thwarts terrorist bombing attempt at Portland holiday tree lighting, authorities say
The FBI thwarted an attempted terrorist bombing in Portland's Pioneer Courthouse Square before the city's annual tree-lighting Friday night, according to the U.S. Attorney's Office in Oregon.

Mohamed Osman Mohamud is a refugee (you raised to adulthood with your tax dollars) who told an FBI undercover operative that it was a "sin" for him and his family to live in the US. So he figured he might blow up some Americans as a jihadist? https://www.kunc.org/post/alleged-christmas-tree-bomber-thought-living-us-was-sin#stream/0

A Corvallis man, thinking he was going to ignite a bomb, drove a van to the corner of the square at Southwest Yamhill Street and Sixth Avenue and attempted to detonate it.

However, the supposed explosive was a dummy that FBI operatives supplied to him.

[….]

Mohamed Osman Mohamud,19, a Somali-born U.S. citizen, was arrested at 5:42 p.m., 18 minutes before the tree lighting was to occur, on an accusation of attempting to use a weapon of mass destruction. The felony charge carries a maximum sentence of life in prison and a $250,000 fine.

The arrest was the culmination of a long-term undercover operation, during which Mohamud had been monitored for months as his alleged bomb plot developed.
See one of many posts on Mohamud at RRW.  He was a refugee, but apparently for the Lefty Christians an attempt at an Islamic terrorist attack doesn't count.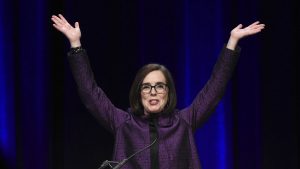 And, for a chuckle, see that Oregon's Governor Kate Brown is planning to tell the President that Oregon will take more Somalis.
She didn't say Somalis, but she can't choose which religious or ethnic groups Oregon taxpayers will 'welcome.'
She has not yet transmitted her official letter to the US State Department.
See the official list out yesterday, here.