That is what the Palm Beach Post asked in a front page headline in the wake of the horrific murder of a vulnerable grandmother who was probably so excited to be receiving her brand new washer and dryer a few weeks ago—not knowing that her new appliances spelled death.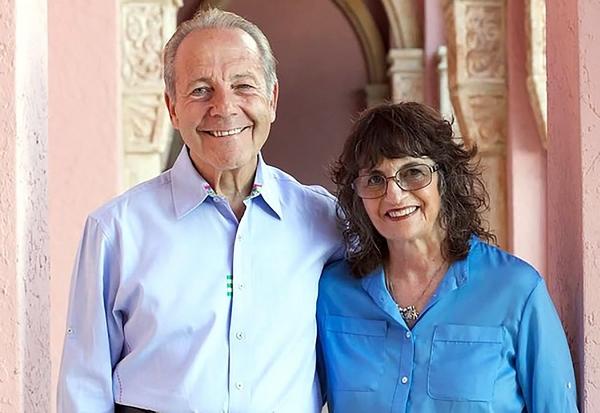 Who could imagine that a delivery man, working as a subcontractor for a company hired by Best Buy, would beat her with a mallet, douse her with chemicals and set her on fire!
Did you see this story?  I hadn't until a reader sent me a clipping from the local newspaper, the Palm Beach Post.
Here Fox News explains briefly.
But in a follow-up to the original murder story, the Palm Beach Post asked,
Who's coming into your home? Boca homicide makes you wonder
Evelyn Udell Smith died Tuesday following an attack Monday at her Boca Raton home.

Details about Jorge Luis Dupre Lachazo, the man facing a murder charge in her death, began to emerge Wednesday.

Cuban Killer Jorge Luis Dupre Lachazo confessed to the murder, motive unknown!

The man accused in the beating death of a woman whose appliances he had just delivered for Best Buy didn't work for the electronics giant. He worked for a company hired by a company hired by Best Buy.

Which raises the question: Who's coming into your home?

Boca Raton police have charged Jorge Luis Dupre Lachazo with murder in Monday's attack on Evelyn Smith Udell, who died the following day.

She was a mother of two and a grandmother of six. Married for 55 years. A retired college library worker. And days short of her 76th birthday.

"It's just a horrific thing," her daughter-in-law, Sloane Udell, said Wednesday.

Police said they haven't determined what set off Dupre Lachazo, 21, who confessed to attacking Smith at her home in Colonnades at Glen Oaks, a neighborhood at Jog and Yamato roads just south of Spanish River High School. Arriving authorities found her in her laundry room, her clothes on fire.

"I need somebody. I need the police here," David Gonzalez, the delivery driver whom Dupre Lachazo was helping, told police amid sobs on a 911 recording city police provided Wednesday.

The dispatcher asked if he needed just paramedics, or police. Gonzales answered, "Both."

[….]

The problem, Davis [Donna Davis, a professor of supply-chain management] said, is that the customer waiting for delivery isn't thinking the man or woman at her door works for some unnamed subcontractor. Or even for an outfit as big as J.B. Hunt. She's thinking Best Buy. And that provides a false sense of security.

[….]

According to the 911 recording, after Gonzalez asked for police to come to the house, the dispatcher patched in an interpreter, who relayed the man's frantic description of what had occurred. [BTW, if this pair hardly spoke English how the hell were they going to explain how to operate the new appliances?—ed]

About five minutes into the call, a man presumed to be Dupre Lachazo is heard in the background. This likely is when he ran past Gonzalez, got into the company truck and drove off. He was captured a few minutes later…
More of the dreadful story is here.
Pay attention to the lesson!  As more foreign cheap labor is hired by greedy companies, you won't know who is coming into your home!
And, frankly, stories like this should be widely disseminated by the national media as a public service to us, but they won't be because the message isn't one the Progressives who are the media want you to hear!
We hear every day about the "vulnerable" women and children at the southern border, but what about our vulnerable senior citizens—Americans!—who are victims of evil creeps like Lachazo!