Here is the news about the disgusting abuse in the name of God.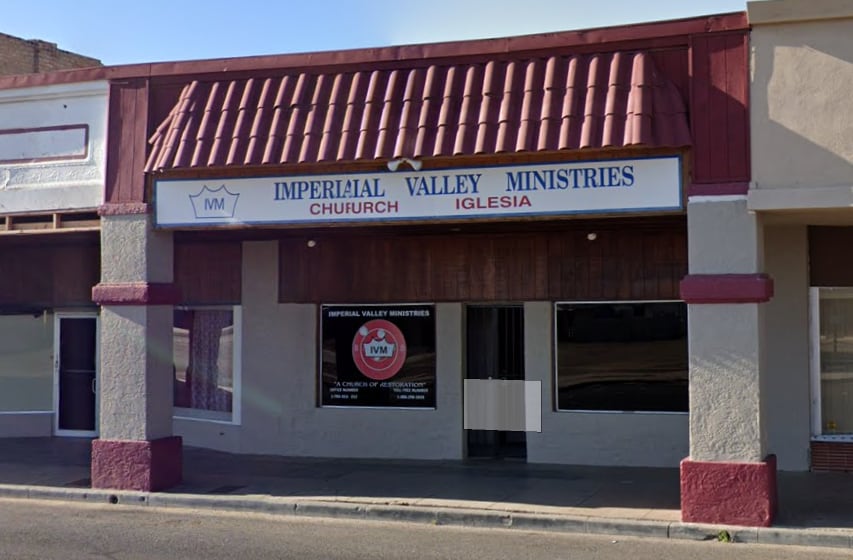 From the AP story at the Hartford Current:
Leaders of California ministry charged with forced labor
(My first question when I saw the news was, what are the names of the leaders? Other than the leader of the scam, the others aren't named in most of the US news stories.  But, as is so often the case the UK Daily Mail has them with pictures!—ed)
A dozen leaders of a California-based ministry were arrested Tuesday on charges that they used homeless people as forced labor, holding them in locked group homes and forcing them to panhandle up to nine hours a day, six days a week, U.S. prosecutors said.

Alleged leader of the pack:  Pastor Victor Gonzalez

The former pastor of Imperial Valley Ministries, Victor Gonzalez, and the others were arrested in San Diego, El Centro near the Southern California border with Mexico and Brownsville, Texas. They face charges of conspiracy, forced labor, document servitude and benefits fraud.

The El Centro-based ministry has about 30 affiliate church throughout the United States and Mexico and runs five group homes in Southern California, authorities said.

Dozens of victims, many of them homeless and some as young as 17, were lured to the group homes by the promise of food and shelter until they were able to return home.

Instead, the ministry that billed itself as rehabilitating drug addicts kept them inside deadbolted group homes, took their personal belongings and identification documents and refused to return them, stole their food stamp and welfare benefits and in some cases threatened to take away their children if they left, according to a grand jury indictment filed Aug. 23 and unsealed Tuesday.

"The indictment alleges an appalling abuse of power by church officials who preyed on vulnerable homeless people with promises of a warm bed and meals," U.S. Attorney Robert Brewer said at a news conference. "These victims were held captive, stripped of their humble financial means, their identification, their freedom and their dignity."

"Windows were nailed shut at some group home locations, leading a desperate 17-year-old victim to break a window, escape, and run to a neighboring property to call police," said a statement from the U.S. attorney's office.
More here.  And, see the indictment here.
Who are they?
Now check out the UK Daily Mail story, here, where we learn the names of the 'new Americans' ripping off extremely vulnerable homeless people.
Former IVM Pastor Victor Gonzalez, 40, of Brownsville, Texas was among those arrested in the probe along with Jose Demara Flores, aka Joe Flores, 52, Mercedes 'Mercy Diaz', 37, and Susan Christine Leyva, 39.

El Centro, California church leaders Arnoldo Bugarin, 47, Jose Gaytan, 47, Sonia Murillo, 51, Sergio Partida, 32, Ana Karen Robles-Ortiz, aka Karen Partida, 29, and Azucena Torres, aka Susana Bugarin, 43, were also booked.

San Diego leaders Jose 'Chito' Morales, 47, was arrested in San Diego.
So much for the entrepreneurial spirit of 'new Americans.'
The Indictment is here.  If anyone finds some juicy bits that weren't mentioned by the media, let me know.  For example, did money leave the country?