Editor: Thanks for your patience as 'Frauds and Crooks' has been moved from wordpress.com to a new secure host.  I think we are back in business this morning!  There might be a few glitches that still need to be fixed or features that need to be returned, but thanks to all who helped make the move possible my speech is again free speech here and at Refugee Resettlement Watch.
Today's story is all over the media, but it seems the most complete version of how a Lebanese man, long connected to the Jihadist group Hizballah, came to live among us and plotted against the country that 'welcomed' him is at the US Justice Department.
Here is the headline at the DOJ:
New Jersey Man Indicted for Terrorist Activities on Behalf of Hizballah's Islamic Jihad Organization
Alexei Saab Allegedly Was Trained by Hizballah's External Terrorist Operations Component in Bomb-Making and Conducted Intelligence-Gathering in New York City and Elsewhere in Support of Hizballah's Attack-Planning Efforts

I searched around and even my usual go-to publication for photos of perps, the UK Daily Mail, did not have a photo of Saab.

The Department of Justice today announced that Alexei Saab, 42, of Morristown, New Jersey, also known as Ali Hassan Saab, Alex Saab, or Rachid, was charged today in a nine-count indictment for offenses related to his support for Hizballah and separate marriage-fraud offenses. The case is assigned to U.S. District Judge Paul G. Gardephe.

"According to the allegations, while living in the United States, Saab served as an operative of Hizballah and conducted surveillance of possible target locations in order to help the foreign terrorist organization prepare for potential future attacks against the United States," said Assistant Attorney General for National Security John C. Demers. "Such covert activities conducted on U.S. soil are a clear threat to our national security and I applaud the agents, analysts, and prosecutors who are responsible for this investigation and prosecution."

"As a member of the Hizballah component that coordinates external terrorist attack planning, Alexei Saab allegedly used his training to scout possible targets throughout the U.S," said U.S. Attorney Geoffrey S. Berman. "Even though Saab was a naturalized American citizen, his true allegiance was to Hizballah, the terrorist organization responsible for decades of terrorist attacks that have killed hundreds, including U.S. citizens and military personnel. Thankfully, Saab is now in federal custody, and faces significant prison time for his alleged crimes."

[….]

According to the Indictment and Complaint unsealed today in Manhattan federal court:

Hizballah is a Lebanon-based Shia Islamic organization with political, social, and terrorist components. Hizballah was founded in the 1980s with support from Iran after the 1982 Israeli invasion of Lebanon, and its mission includes establishing a fundamentalist Islamic state in Lebanon. Since Hizballah's formation, the organization has been responsible for numerous terrorist attacks that have killed hundreds, including United States citizens and military personnel. In 1997, the U.S. Department of State designated Hizballah a Foreign Terrorist Organization, pursuant to Section 219 of the Immigration and Nationality Act, and it remains so designated today. In 2001, pursuant to Executive Order 13224, the U.S. Department of Treasury designated Hizballah a Specially Designated Global Terrorist entity. In 2010, State Department officials described Hizballah as the most technically capable terrorist group in the world, and a continued security threat to the United States.

The Islamic Jihad Organization (IJO), which is also known as the External Security Organization and "910," is a component of Hizballah responsible for the planning and coordination of intelligence, counterintelligence, and terrorist activities on behalf of Hizballah outside of Lebanon.

[….]

Saab joined Hizballah in 1996.
Now here is the part that is so maddening. 
He waltzes in to the US in the year 2000 and becomes a citizen in 2008!
Through what means did he enter the US? What program? What visa? Why the hell are we never told how he apparently legally got here and quickly became a citizen?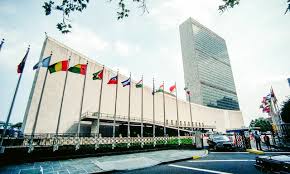 In 2000, Saab lawfully entered the United States using a Lebanese passport. In 2005, Saab applied for naturalized citizenship and falsely affirmed, under penalty of perjury, that he had never been "a member of or in any way associated with . . . a terrorist organization." In August 2008, Saab became a naturalized U.S. citizen.

[….]

While living in the United States, Saab remained an IJO operative, continued to receive military training in Lebanon, and conducted numerous operations for the IJO. For example, Saab surveilled dozens of locations in New York City—including the United Nations headquarters, the Statue of Liberty, Rockefeller Center, Times Square, the Empire State Building, and local airports, tunnels, and bridges—and provided detailed information on these locations, including photographs, to the IJO.
The DOJ press statement is much longer than usual, go here to read all of the allegations against Saab.
You might also want to look at an interesting story about the alleged terrorist as a college lecturer in New York.
Chilling thought—so how many more like Saab are among us!