The Minneapolis man is a Somali 'new American'*** who requested an interpreter for his court date indicating that he is a relatively new refugee.
The story (published last week) reports on some news that is a few months old, so this might not be the first time you are learning about it.
From Alpha News (which posts a warning about content):
Minneapolis Man Charged with Sexual Assault of 14-Year-Old He Met Online
WARNING: This report contains graphic details that may be upsetting to some

A north Minneapolis man is accused of strangling and threatening to stab a 14-year-old girl and punching her in the face several times before sexually assaulting her in April, according to a Hennepin County criminal complaint.

Abdifetah Ali Kalif, 18

The incident reportedly happened after 8 p.m. on April 21, 2019, after the victim said she was picked up at a friend's house in south Minneapolis by a male she met online and another individual who was driving the vehicle.

The man, later identified as Abdifetah Ali Kalif, 18, climbed into the back seat after the vehicle drove away and began pulling away the clothing of the girl who said that Kalif grabbed her by the throat and pulled out a knife and threatened to stab her.

The girl said she became afraid and thought she was going to die so she stopped fighting back. The girl said that when Kalif was not able to achieve sexual penetration he became angry and punched her several times in the face and then forced her to perform oral sex on him. She said that they drove in the area of northeast Minneapolis before the driver brought her back to her friend's apartment, the complaint said.  [What is wrong with these dumb girls thinking that African immigrants they meet on-line are going to treat them well?—ed]
Deep trouble for Kalif! Looks like he admitted guilt.
Kalif was arrested on June 25 and in a post-Miranda statement to law enforcement admitted that he'd picked up the victim and that he hit her because she "wasted his time and lied to him," the complaint said. Kalif acknowledged that the victim tried to get out of the car, so he locked the doors and hit her. Police showed Kalif a picture of the girl with the injures she reported from the assault, and he acknowledged that she was the girl he hit but denied causing her injuries. Kalif also stated that he did not initially meet the girl to have sex, but that he did tell her to give him oral sex, and that after he "smacked" her and she complied.

[….]

Kalif, who's address is listed in the complaint as a Minneapolis Public Housing Authority (MPHA) residence on the 1500 block of Girard Avenue North, had a motion hearing last week and was again ordered conditionally released by Judge Nicole A. Engisch. Kalif is not currently listed in custody in Hennepin County and is scheduled to appear at another motion hearing on Oct. 15.
How much do you want to bet the "Minneapolis man" disappears before October 15th!
Minneapolis police sure are kept busy by their refugee residents!
Also from Alpha News:
Juveniles described as Somali teens crash stolen car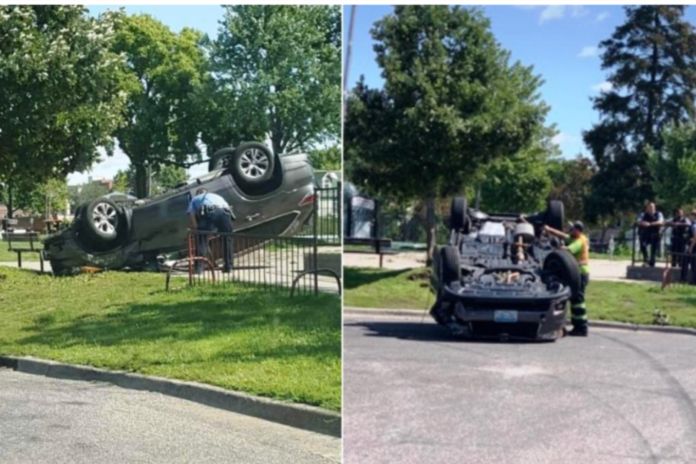 Just before 11 a.m. on Wednesday, police were dispatched to a report of a crash near Peavey Park in south Minneapolis.

Recorded dispatch audio from the incident indicated that the vehicle had previously been reported as stolen and that a witness had seen the driver of the vehicle flee from the scene of the crash, described as a Somali male teen, age 14-15in a blue hoodie and green and black striped pants. Police located the crashed vehicle in a driveway near the pool at Peavey Park near the intersection of East 22nd Street and Chicago Avenue South.

A Minneapolis Crime Watch Facebook page also posted that police were setting up setting up a perimeter in the area to search for the suspects who fled from the vehicle.

Another portion of dispatch audio captured the search for the suspects and the eventual apprehension of the alleged driver of the vehicle and possibly two others who were involved. The driver was positively identified by a witness, according to the audio.
Auto thefts are up in Minneapolis….
The Minneapolis Police Department (MPD) said that auto thefts are up in Minneapolis by 22 percent over last year, according to a report earlier this month. The MPD's Crime Data Dashboard shows a total of 1720 vehicle thefts through Aug. 23 of this year, with 555 of those occurring in the 3rd Precinct, where Wednesday's crash occurred. The precinct had 368 vehicle thefts over the same period last year, according to the Dashboard, which indicates over a 50 percent increase in vehicle thefts for that precinct over last year.
Those apprehended are juveniles, so this is likely the first and last report you will see on the case.
***Just so you know, most Somalis in the US came here through the US Refugee Admissions Program.