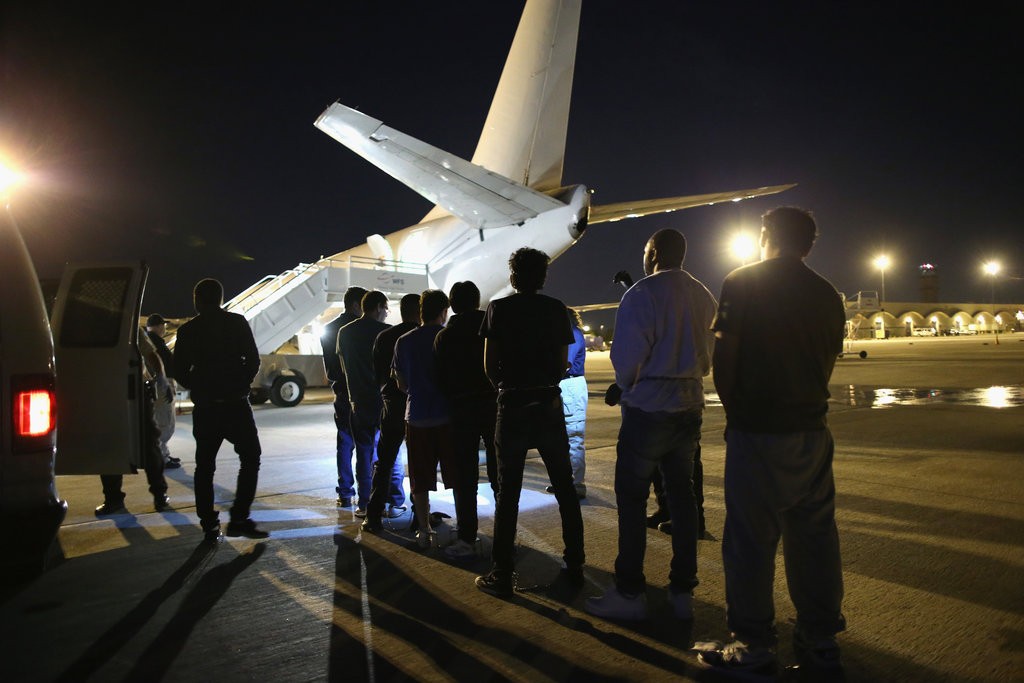 The Somali man came across our southern border a couple of years ago and asked for asylum claiming he was escaping al-Shabaab (aren't they all!) , but the government had already determined that he must be deported because he was on that aborted 2017 deportation flight.
See one of my reports here at RRW. I don't think there was ever a full explanation of what went wrong with that flight to Somalia.
Now he is still in detention in New Hampshire and the ACLU wants answers and wants him released.


From WMUR-9,
ACLU sues for release of Somali immigrant now held in NH
DOVER, N.H. —
The American Civil Liberties Union of New Hampshire is suing on behalf of a Somali immigrant they said has been held in detention for two and a half years without a bond hearing.
According to the ALCU, Mahamed Ahmed-Cali arrived at a port of entry in San Diego in 2016 and lawfully asked for asylum.


The ACLU's Sang Yeob Kim wants to know whether Ahmed-Cali is a "danger to the community."  Actually I want to know too because I think there is a whole lot more to the story about Ahmed-Cali's arrival across our southern border.


ACLU officials said Ahmed-Cali was fleeing threats from al-Shabaab, a militant Somali terrorist group with connections to al-Qaeda.
Since then, ALCU officials alleged that Immigration and Customs Enforcement officials have never granted Ahmed-Cali a bond hearing and instead transferred him to half a dozen detention centers across the country.
Ahmed-Cali was one of nearly 100 immigrants who were part of a failed deportation attempt, according to ACLU officials, who said the group was shackled and forced to sit on a plane for 48 hours with little food or water, only to be turned around and flown back to the United States.
According to the ACLU, the law clearly states that no one should be in immigration custody longer than six months if the government cannot deport the person in the foreseeable future and legally justify the longer detention.
"We really want to know why the government has not provided any sort of legal process to determine whether he is a danger to the community or a flight risk, because he, as far as we are aware, has not been convicted of any crime," SangYeob Kim, of ACLU of New Hampshire, said.
So, anyone taking me up on my suggestion for a blog titled 'New American Somali Watch?'