I just told you about one Mohamed in West Virginia, and now comes another Muhammad in trouble with the law in Maryland and Virginia this time.
Thanks to reader Gail for sending the story which I see has gotten very little attention in the media.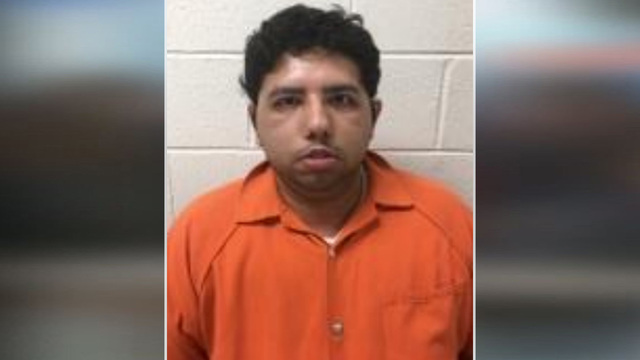 From local Fox 5,
Man charged in fatal hit-and-run in Virginia also accused of two similar crimes in Maryland
(Of course, as usual, no mention of the "man's" nationality or immigration status.  Guess we should be glad that there is at least a mugshot!)
GERMANTOWN, Md. (FOX 5 DC) – A man currently behind bars for a fatal hit-and-run in Prince William County is now being charged with similar crimes in Maryland.
Police arrested Muhammad Taha, 29, in March for running over a woman in his car. They now say he was behind the wheel at two violent incidents at Montgomery County mosques.
FOX 5 has confirmed Taha works as a bus attendant for Montgomery County Schools. He has now been placed on unpaid administrative leave and charged with three separate incidents of using his car as a weapon.


Taha is charged in the murder of 66-year-old New American from Pakistan, Shamsa Begum. Neighbors saw it happen. https://www.nbcwashington.com/news/local/Clarksburg-Man-Accused-of-Homicide-Charged-for-2-Additional-Incidents-508183071.html


Investigators say on March 24, Taha struck and killed 66-year-old Shamsa Begum in Manassas as she was standing outside her home off Clover Hill Road and then sped away.
Neighbors say Taha lured Begum outside before running her over.
"He threw a brick through the window and then jumped in his car and drove up the road, turned around and waited for her to come out," neighbor Greg Neiss told FOX 5. "When he saw her out in the road, he gunned it…the neighbors that were outside heard the roar of the car."
Montgomery County Police say earlier that same day, Taha was seen in the same maroon Honda Civic circling the parking lot of the Islamic Society of Germantown before getting out and smashing the window of a parked car with a brick. He struck another car as he drove away.
Police now have also linked Taha to a hit-and-run two days earlier where an elderly man walking in the parking lot of the Islamic Center of Maryland in Gaithersburg was seriously hurt. Surveillance cameras captured the car speeding on the property.
Meanwhile, local Muslim leaders say Taha's arrest is a relief.
I am sure the local Muslim leaders are relieved to find out that these mosque attacks were not hateful Islamophobic-inspired events.
More here.