Described by his attorney as a "soft spoken young man" you would think that Ismemen David Etute was the victim not the white apparently gay or trans restaurant worker whose head was smashed and was left "bubbling and gurgling" to die.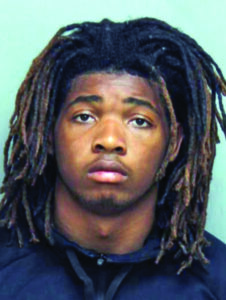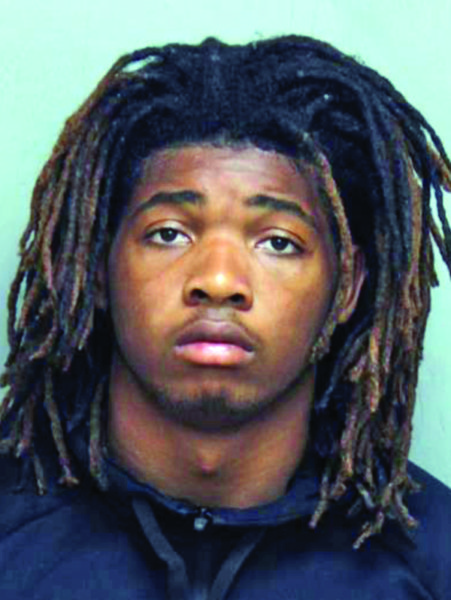 This story is all over the place and generally told in such a way as to make Isi Etute a 6'3, 205 pound linebacker look like the victim who claims he thought he was meeting with a woman for a second sexual encounter.
Feeling duped, he (understandably?) used his physical power to allegedly beat the man to death.
(I spent some time, searching to see if Etute's family came to America as refugees (using a secret decoder ring!) but found no reference to his family's immigration status. I did find many stories about Etute as an up and comer football player and a good catch for Virginia Tech.)
Here is the Roanoke Times on June 9th:
Virginia Tech football player Isi Etute told police he punched victim after meeting for sexual encounter
CHRISTIANSBURG — A now suspended Virginia Tech football player told police he punched a sexual partner five times in the face and stomped on him after discovering the person he thought was a woman was actually a man, according to arguments presented Wednesday in a Montgomery County courtroom.

Jerry Smith

According to the autopsy, all the bones in Blacksburg resident Jerry Paul Smith's face were broken, his teeth were missing and he had multiple cranial fractures. The medical examiner's office had previously revealed that Smith had died from blunt force trauma to the head.

Ismemen David Etute of Virginia Beach was arrested and charged with second-degree murder June 2 in the death of Smith, a Blacksburg restaurant worker.

Etute was granted bond in a hearing Wednesday morning in Montgomery County General District Court, but Chief Deputy Commonwealth's Attorney Patrick Jensen filed an expedited appeal that would have kept Etute in jail for up to five more days.

The two sides later Wednesday came to an agreement to release Etute on a $75,000 secured bond under house arrest and electronic monitoring, according to a release put out by Commonwealth's Attorney Mary Pettitt. The order restricts Etute from returning to Montgomery County except to consult with his attorney or to attend court proceedings.

Outside courthouse, the Etute family gets a hug from Virginia Tech players as if it was they who had a family member killed.

The courtroom was packed as Judge Randal Duncan excluded cameras from the courtroom at the start of the proceeding. Smith's family was in attendance. More than a dozen football players — most of them clad in Virginia Tech gear — were there in support of Etute.
Etute was somehow tricked by Smith when it was his second visit to Smith's apartment?
According to those statements, Etute visited the victim's apartment April 10 for oral sex after he was matched up with someone named "Angie" on Tinder. Etute returned to the apartment May 31 to engage in sexual activity and discovered the person he was matched up with was a man, according to summaries of the evidence made by both Morgan and defense attorney Jimmy Turk.

Etute also told police that Smith did not assault him.

Etute told the police he punched the victim five times in the face and continued punching the victim when the person hit the ground and "stomped" on him. He heard "bubbling and gurgling" as he left the apartment, but didn't call the police.
The case gets complicated when two groups who often consider themselves discriminated against in the political victimhood game face each other.
Now see the Roanoke Times on June 10th and the reaction from the Gay/Trans community.
They are pretty angry that the alleged killer is being treated like the victim because he was somehow (justifiably?) angry at supposedly learning he wasn't soliciting sex from a woman.
Killing of Jerry Paul Smith called 'irrational,' Isi Etute defense called discriminatory
Reverberations continued to spread Thursday from the Memorial Day killing of a gay Blacksburg man whose alleged attacker, a Hokie linebacker, told police that he'd lashed out after discovering the person he met for a sexual encounter was not a woman.

[….]

Reactions to the killing of Jerry Paul Smith, a 40-year-old restaurant project manager, grew louder after a Wednesday bond hearing for Isimemen David Etute, 18, of Blacksburg. Etute, a freshman on Virginia Tech's football team until his arrest, at which point he was suspended, faces a second-degree murder charge.

[….]

Jimmy Turk, "go-to" attorney for Virginia Tech athletes in trouble with the law. https://www.pilotonline.com/sports/college/article_70f83e3c-8420-58ab-8f46-86147b625a77.html

In the courtroom, defense attorney Jimmy Turk of Radford said that Smith had solicited Etute for sex. After the hearing, Turk said, "Nobody deserves to die, but I don't mind saying, don't pretend you are something that you are not. Don't target or lure anyone under that perception. That's just wrong."

Last week, a spokesperson for Smith's family described him as a proud, openly gay man.

Turk's remarks prompted waves of comments online and elsewhere.

Samantha Rosenthal, associate professor of history at Roanoke College and co-founder of the Southwest Virginia LGBTQ+ History Project, wrote in an email Thursday: "Regardless of the victim's gender identity, the comments by Etute's attorney demonstrate that the defense intends to use transness as an issue in this case. There is unfortunately a long history of framing transgender people as inherently deceptive or untruthful about their identities.

[….]

Joe Cobb

Roanoke City Council member Joe Cobb, who identifies as a member of the region's LGBT community, had similar thoughts, saying the larger picture was of how LGBTQ people are seen by the wider society and often have been blamed for crimes in which they were the victims.

"That's discrimination," Cobb said.

Calling Smith's death "horrific," Cobb said that though many details remain unknown, the part that stood out to him was that it involved two consenting adults who had already had one sexual encounter.
This will be a trial to watch if it ever comes to that!
In the meantime, I still want to know if the Etutes are 'New Americans,' which I suspect they are.