First, here is the news from North Carolina at Breitbart:
12-Year-Old Shoots Alleged Intruder to Save Grandmother
A 12-year-old Goldsboro, North Carolina, boy shot and killed an alleged home intruder Saturday night after that intruder allegedly shot his grandmother.

KIRO reports that two alleged intruders entered the home, both of whom fled when the 12-year-old grandson opened fire. One of the two, 19-year-old Khalil Herring, died the grandson shot him.

The boy's grandmother had been shot by the intruder, but she is alive. One of the intruders isn't.

ABC 11 reports that officers responded to a 911 call Saturday morning just after 1 a.m. and found the 73-year-old grandmother with a gunshot wound. They discovered Herring "at the intersection of William Street and Elm Street," noting he was also suffering from a gunshot wound.

Both the grandmother and Herring were transported to a hospital. The grandmother survived but Herring succumbed to his injuries.
Read it all here.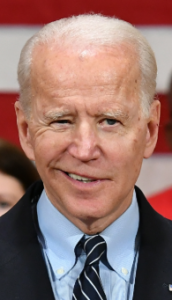 Last night when I should have been doing some work, I spent  time (not wasted!) scrolling around at the Prepper blogs and although the media was already reporting it, I saw the news at Personal Defense World about the Biden administration's plans to go after your guns.
What! So you would be at the mercy of those gang bangers I told you about in my previous post this morning?
Here is Personal Defense World's story yesterday about the latest Chairman Joe plan to strip you of your rights.  One more thing for you to get ready to do—defend the Second Amendment.
President Biden Calls on Congress for 'Commonsense Gun Law Reform'
We finally heard the shot we've been expecting. President Joe Biden formally announced his plan to enact strict gun control policies today. The White House press release marks a move widely expected since Biden's inauguration.

"Today, I am calling on Congress to enact commonsense gun law reforms, including requiring background checks on all gun sales, banning assault weapons and high-capacity magazines, and eliminating immunity for gun manufacturers who knowingly put weapons of war on our streets," Biden said in a release.

The press release backs up Biden's previous campaign promises. On multiple occasions, Biden promised to ban "assault rifles" and "high-capacity magazines and more. He further promised to cripple the firearm industry by allowing frivolous lawsuits against gun companies. In short, he's coming for your guns. Don't let anyone ever suggest otherwise.
And, you might find this article very useful if you are one of those people who procrastinated in getting your self-defense house in order in the run-up to the election steal of 2020.
From Prepperswill:
Pros And Cons of Various Firearms For Home Defense
So, you've been watching the crime-filled news. You've probably heard stories from neighbors or friends about home break-ins. Maybe you've even been the victim of a home invasion. And you've finally decided to purchase a firearm. Great!

You are one step closer to being safer in your home. But now you have to decide which weapon you should purchase: handgun, assault rifle, or shotgun. Everybody you ask will have an opinion. But the choice must be yours and yours only.
What do you do if you have never owned a gun?
Call a local gun shop and find out what training you need and what the legal requirements are in your state.  I am sure you will find them eager to help you get started.  And, don't be embarrassed about being a newbie—there were millions of you in that same place in 2020.
Five million to be exact!
Five Million Americans Became First-Time Gun Owners in 2020
It is not too late yet!
Editor's note!
Please see that in response to questions from readers I've begun what is going to be a weekly tutorial of sorts on Community Organizing.  This post will be updated regularly and you can find it in my sidebar under the photo of yes, Barack Hussein Obama, community organizer extraordinaire!