Apparently the Bhutanese/Nepali refugees that the feds, along with one of nine federal contractors, placed in Vermont (to help diversify one of the whitest states in the nation) are moving west.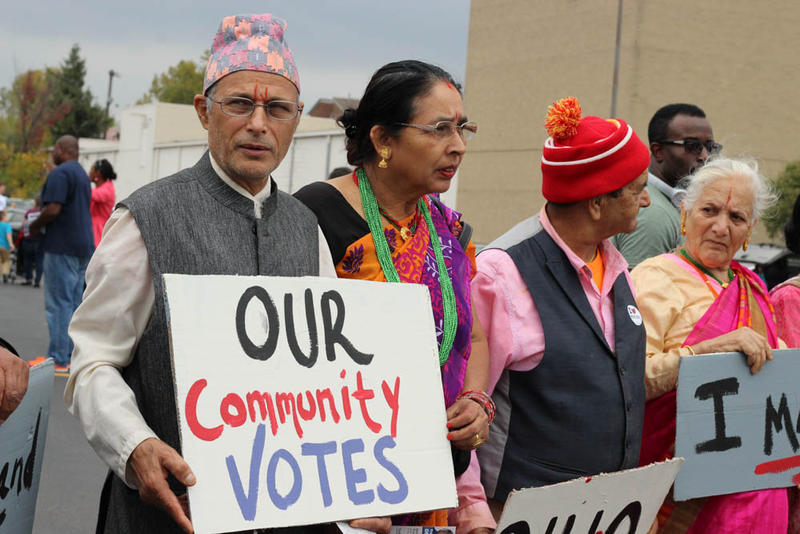 According to a report at Vermont Public Radio, the "new Americans" want to join others of their ethnic group in Columbus, Ohio.
Indeed, they, like many other large groups of refugees we have admitted, are building ethnic enclaves in an ever increasing balkanization of America.
Somalis have staked out Columbus, so what happens when two large ethnic groups are scrambling for housing and jobs? (The Bhutanese/Nepalis are not Muslims, btw.)
By the way, if you never saw my post welcoming you to this blog, to Frauds and Crooks, check it out now.  I started it after learning that the Progressives were working on yet another film about the joys of diversity—this time centered on Columbus, Ohio.
Before I get to the latest news, you should know that the George W. Bush State Department said in 2007 that the US would take 60,000 Bhutanese/Nepali refugees from the UN camps on the Nepal border (to help out the UN because we had no national interest or involvement in ethnic conflicts in that region).
Fast forward to today and data shows that we now have 'welcomed' over 96,000 so-called Bhutanese 'refugees' to your towns and cities.

Here is a bit of the sob story from Vermont Public Radio,
Vermont Officials, Businesses Concerned About Decline In Refugees
The Burlington area is a hub for refugees and immigrants in Vermont, but area officials and businesses are concerned about this population shrinking. Recent federal restrictions have limited the number of refugees coming to the state and there's another problem too: some New Americans are choosing to leave Vermont.
[….]


Bhuwan Sharma runs a Vermont employment service for refugees.  He got to the US on a diversity visa at a time we were admitting tens of thousands from that region of the world! Did we need more Nepalis?


Sharma co-owns Burlington Employment Agency, a temporary employment agency that finds jobs for New Americans. On a typical day, people stop by looking for jobs, or for help with things like social security paperwork or housing applications. People often stop by just to chat, after picking up groceries downstairs.
[….]
Sharma immigrated from Nepal seven years ago on a diversity visa. Many of his approximately 80 clients are Bhutanese-Nepali, the largest group of refugees in Vermont. They started arriving in the state about 10 years ago from refugee camps in Nepal after being expelled from Bhutan as part of an ethnic cleansing. Today, more than 2,500 Bhutanese-Nepali people live in the Burlington area. Sharma saw a business opportunity in connecting them with local employers.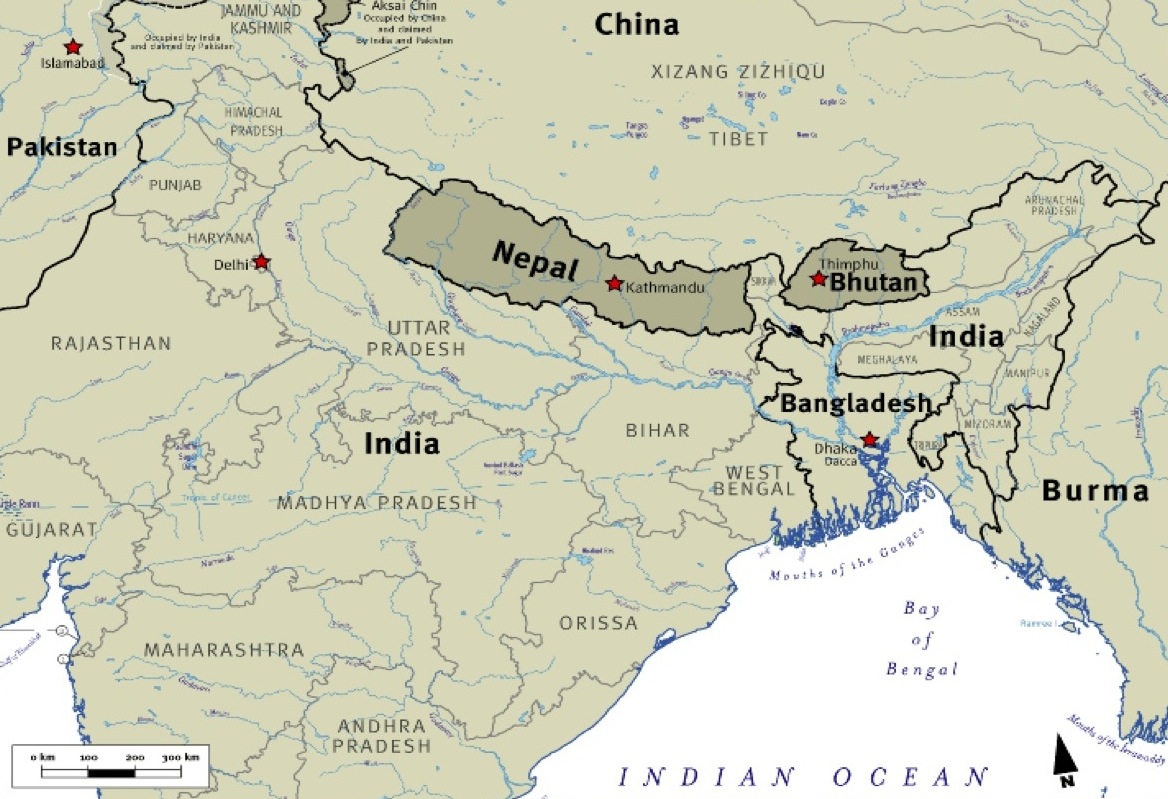 [The Nepalis had gotten in to Bhutan as illegal aliens over several generations and when Bhutan wanted their country to be for only Bhutanese (and they believed the Nepalis where Communists) they kicked out those who were of Nepali origin. Nepal didn't take them back.  So, the UN set up camps for the people we now call Bhutanese. Using the phrase "ethnic cleansing" evokes sympathy among the uninformed. —ed]
VPR continues….
"We took off from the word go," he said. "When we started our business, we did very well from the first year."
However, three years after starting the agency, business has plateaued. Sharma said the biggest factor for this is that many of his clients are moving from Vermont to Columbus, Ohio, which is home to the largest Bhutanese-Nepali community outside of Southeast Asia. More than 40 Bhutanese-Nepali families, or about 200 people, have relocated to Ohio in recent years, according to refugee advocates.
This has state officials and local businesses concerned for a couple of reasons. First, Vermont is an aging state where attracting and retaining residents is critical. Second, federal restrictions on refugees have decreased the number of arrivals to the state to the lowest it's been in a decade. Just around 130 refugees resettled in Vermont last year — a third of the number that arrived in 2016, according to the U.S. Committee for Refugees and Immigrants (U.S.C.R.I). [Although masquerading as a private non-profit group, USCRI is almost completely funded by US taxpayer dollars.—ed]
Columbus!
Jobs where English isn't required and where they can live near each other!  So how come they aren't called racists for wanting to be with their kind of people?
There are plenty of manufacturing jobs that don't require employees to speak English, housing is cheap, and there's open land where families can build homes to live near each other. The local government is supportive of refugees, Acharya said, pointing to a grant the Columbus City Council recently awarded to a community center that serves the region's Bhutanese and Nepali population after their federal funding was slashed. But he said it's the large, close-knit community that makes Columbus so welcoming.
This Vermont food manufacturing company is going to miss the ready supply of refugee labor,
Burlington-based Rhino Foods is one local business that's concerned about the decrease in refugees. It's a food manufacturer that makes specialty baked goods, including the cookie dough that goes in Ben and Jerry's ice cream. New Americans make up 37 percent of its workforce. Employees hail from around the world, including Nepal, Bosnia, and the Democratic Republic of the Congo. Many start in entry-level distribution and sanitation jobs, before moving up.
Do not miss this last bit—especially the last line!
Back at the Burlington Employment Agency, even owner Bhuwan Sharma is exploring opportunities in Ohio.
"If things slow down here, we have to make it up somewhere else. And that's a lucrative market I guess," he said.

For now, he's focused on coming up with creative ways to diversify his local client base.

He'd like to get work for more native Vermonters.
Wow! Big of him!
Read it all here.
About that photo and story from Columbus where we learned that the Bhutanese are voting.  If anyone knows how refugees can become US citizens and VOTE without knowing how to speak English, please tell me! Don't they take a citizenship test?  I have never understood this!