Yesterday, I was out and about running errands (Errands! Drive me crazy sometimes!) and so I heard a little bit of Rush during my travels.
He was reporting on a bombshell report by investigative reporter Paul Sperry about how the Leftwing  media echo chamber works.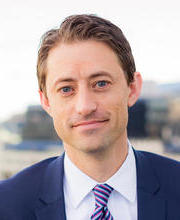 The Progressives know how to manipulate language!  
You've seen how the media picks up words over the years and that word is repeated far and wide in an effort to stick it to a particular political figure the Left doesn't like. Surely you remember "gravitas"*** and more recently "collusion."
Heck, even the phrase "new American" which I have pointed out on many occasions is surely the work of the word-manipulators and is used to erase in the minds of uninformed Americans any distinction between illegal aliens, refugees, and other legal immigrants—they are all the same—warm, fuzzy, and to be welcomed "new Americans."
This morning when I watched my usual 15 minutes of CNN (I want to know where they are going every day), I laughed and was reminded of Rush's discussion yesterday of this important investigation by Sperry.
CNN used a certain word several times!

Watch for other mainstream media mouthpieces to use the word "fixation" or "fixated" as a way to label Trump and send a message that he is somehow deranged.
Now we know where the parrots get their instructions!
You need to read Rush's discussion of Sperry's work.  Here are just a few snips.
Then read the whole document at Real Clear Investigations which also appears at The Federalist.
From Rush's transcript,
Now, this organization,TDIP (the Democracy Integrity Project), is led by somebody called Daniel Jones. "He is a former FBI investigator, a Clinton administration volunteer, and a top staffer to California senator Dianne Feinstein." Daniel Jones. You may have heard his name related to other scandals such as the Christine Blasey Ford scandal. This guy, as an operative for Dianne Feinstein, has been all over. His fingerprints have been all over these multiple efforts to impugn and destroy Donald Trump.
Now, this group, TDIP, The Democracy Integrity Project — it's a nonprofit — "employs the key opposition-research figures behind the [Steele] dossier: Fusion GPS co-founder Glenn Simpson and" who worked with Steele to write the dossier. They've also hired Steele, even though he's been totally discredited. "Its financial backers include the actor/director Rob Reiner and billionaire activist George Soros. The project's work has been largely shrouded in mystery.
[….]
And something else from the story, another pull quote. "By filing under that tax-exempt status, the organization," TDIP, "does not have to publicly disclose its donors. Its latest IRS filing shows reported income of more than $9 million and assets of more than $1.6 million. In addition to Soros, who has donated at least $1 million, liberal Hollywood activist Reiner also backs the project, according to the former Simpson colleague with direct knowledge of discussions with Reiner. In 2017, Reiner started the Committee to Investigate Russia with James Clapper."
Much more here.
This post is filed in my categories 'Charity fraud' because the TDIP is a fake non-profit; 'Leftwing Propaganda', and 'Media Fraud.'
What do you do now?  You make sure everyone you know, and your whole social media networks know who Daniel Jones is and what The Democracy Integrity Project is up to!
***Endnote: Have fun with words too!  Lacking in gravitas is a great way to describe Beto!