You would have to be living under a rock not to have heard about the salacious allegations being leveled against Virginia's Lt. Governor Justin Fairfax.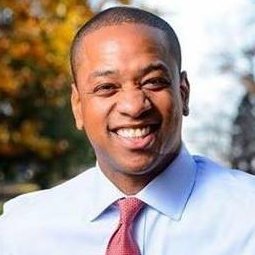 However, only a small audience in and around St. Cloud, MN have heard about charges being filed for a similar sex act, which Bill Clinton once famously said did not count as sex.
Fairfax and 18-year-old Abdisalan Mohamed Abdi must have been under the same assumption.
From KNSI Radio (hat tip: Bob):
POLICE: MAN SEXUALLY ASSAULTED GIRL
(KNSI) – A young man is accused of forcing a 13-year-old girl to perform a sex act on him in St. Cloud.
Police say 18-year-old Abdisalan Mohamed Abdi was in a relationship with the girl.


New American! Abdisalan Mohamed Abdi


According to the criminal complaint, police began investigating in January.
The girl told police she was in a car with Abdi in July 2018 in St. Cloud when he asked her to perform a sex act.
According to the complaint, the girl said "no," but Abdi then forced her.
Investigators say the girl had told Abdi she was 13.
He's been charged with two counts of 3rd degree criminal sexual conduct.

I guess one will get his day in court, the other will face his voters (and the Democrat Party)!
What more is there to say other than YUK!