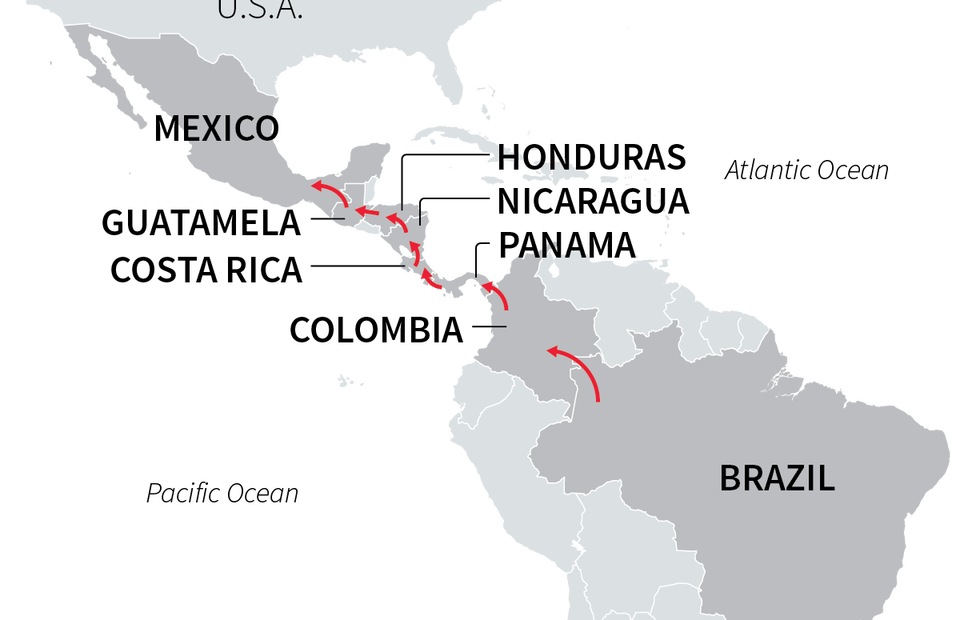 The US Justice Department made the announcement of the arrests here earlier this month.
International Law Enforcement Cooperation Leads to Brazilian Takedown of Significant Human Smugglers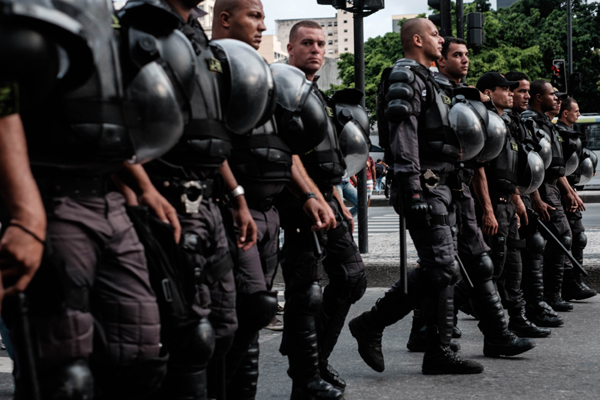 Earlier today, extensive coordination and cooperation efforts between United States and Brazilian law enforcement and prosecution authorities culminated in the Brazil Federal Police (DPF) conducting a significant enforcement operation to disrupt and dismantle a transnational criminal organization.

The human smuggling organization targeted is alleged to be responsible for the illicit smuggling of scores of individuals from East Africa and the Middle East, into Brazil, and ultimately to the United States. The enforcement operation included the execution of multiple search warrants and the arrests of three prolific, Brazil-based human smugglers on Brazilian charges: Abdifatah Hussein Ahmed (a Somalian national); Abdessalem Martani (an Algerian national); and Mohsen Khademi Manesh (an Iranian national).

"We commend today's efforts by our Brazilian counterparts to take decisive action under their recently enacted human smuggling laws against criminal networks that threaten the national security of Brazil, the United States and other nations," said Assistant Attorney General Brian A. Benczkowski of the Justice Department's Criminal Division. "Such collaborative efforts with our foreign law enforcement partners show our collective resolve to hold international human smugglers to account to the fullest extent of the law."

Assistance provided by U.S. authorities was coordinated under the Extraterritorial Criminal Travel Strike Force (ECT) program, a joint partnership between the Justice Department, Criminal Division's Human Rights and Special Prosecutions Section (HRSP) and U.S. Immigration and Customs Enforcement's Homeland Security Investigations (HSI).The ECT program focuses on human smuggling networks that may present particular national security or public safety risks, or present grave humanitarian concerns. ECT has dedicated investigative, intelligence and prosecutorial resources. ECT coordinates and receives assistance from other U.S. government agencies and foreign law enforcement authorities.
The Center for Immigration Studies has more on this, see here.
U.S.-Supported Brazilian Op Busts Smugglers Moving Migrants from Muslim-Majority Countries
Maybe the Prez is already doing it, but he should be trumpeting news like this at rallies and on Twitter.
The average American has no idea that his Administration is making some headway in the area of law enforcement—whether that involves the opioid crisis as I reported yesterday here, or big Medicare, Medicaid and Food stamp fraud busts that I've been reporting on regularly here at Frauds and Crooks.