I hate these stories about bank fraud because they have so many twists and turns that they make my head spin.



And, this one might not have been worth even writing about except that a headline caught my eye—a rare headline that uses the word "deportation" because he was in the country illegally as he proceeded to defraud us.
I was also interested because the crook was practicing medicine in Maryland (New Jersey, Pennsylvania and Delaware as well).
Here is the headline at the Business Journal,
Former doctor faces possible deportation after being sentenced to prison in fraud case
I couldn't access that story because apparently I've read too many stories there recently, but don't worry because the case of gynecologist Dr. Zahid Aslam is covered extensively in other publications going back a couple of years.

The US Justice Department press release tells us that Dr. Aslam (actually no longer an MD!), will spend 30 months in the slammer.  Then as a "non-citizen" he could be deported!  (I rarely see deportation—"removal"—mentioned.)
WILMINGTON, Del. – David C. Weiss, United States Attorney for the District of Delaware, announced today that on Friday, May 31, 2019, District Judge Richard G. Andrews sentenced Zahid Aslam, age 46, of Newark, Delaware, to a 30-month prison sentence for making a false statement to a financial institution. The Court also ordered Aslam to serve three years of supervised release following his sentence.
Aslam, a former physician with practices in Delaware, Maryland, and Pennsylvania, previously pleaded guilty in November 2018 to using third-party nominee borrowers to obtain loans on his behalf at two different financial institutions. These loans, which Aslam could not have otherwise qualified for on his own, fueled the growth of his medical practices. At the time of his guilty plea, Aslam and two of his health care entities entered into a separate $3,070,000 civil settlement to resolve health care fraud allegations. One of those entities also pleaded guilty to criminal health care fraud and paid a $100,000 fine.
As a result of his criminal conviction and the civil settlement, Aslam surrendered his medical licenses and has been barred from billing federal healthcare programs. As a non-citizen, Aslam is also subject to removal by immigration authorities.
More here.  Beside defrauding banks, he committed healthcare fraud as well.
And, if you want to see the extent of Aslam's crimes, there is a good story at the Cecil Whig when he was first indicted two years ago this month.
Okay, so if he might be deported, where the heck did he come from?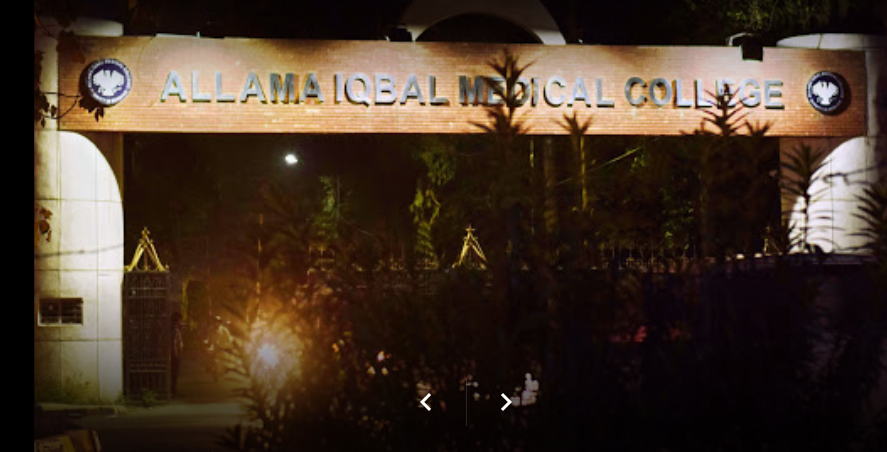 I don't get it, if the feds are throwing out an interesting nugget—that he could be deported—why can't they add in one word and say the name of the country instead of making me go on the hunt to find out where this 'new American' came from in the first place.
I've found that, with the dirty doctors, the best way is to find out where they are from is to see which medical school they attended.
In Aslam's case we learn he got his degree from Allama Iqbal Medical College in Lahore, Pakistan.  So we can conclude that he is most likely Pakistani.
LOL! I often wonder if, in these foreign medical schools, they teach classes on how to go to America and scam us!