They say there is lots of labor available in the state!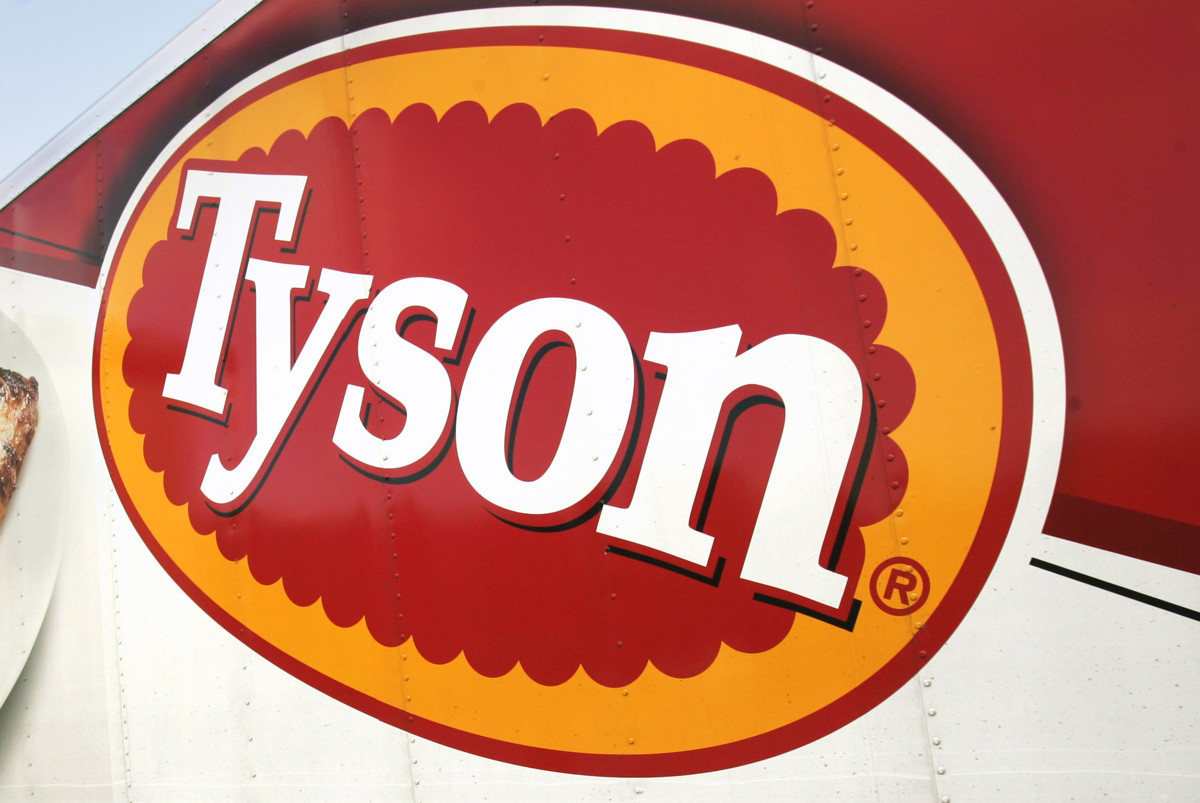 If you followed Refugee Resettlement Watch*** you know what sort of labor BIG MEAT is looking for—refugee and immigrant labor.  And, you know that Utah is a soft touch when it comes to migrants!
Some locations in the US have successfully fought the company and saved their towns, others caved to the pressure from Chambers of Commerce and globalist big business interests and their communities were never the same again.
Believe me, Tyson Foods will change your community forever! 
(In 2016 I traveled throughout the US with my primary interest being meatpacking towns and how refugee labor changes rural communities.)

Here is the brief announcement at Deseret News,
Tyson Foods plans $300 million meat packaging plant — and 800 new jobs — for Utah
SALT LAKE CITY — Tyson Fresh Meats, a subsidiary of Tyson Foods Inc., will invest nearly $300 million to develop a food production plant in Utah County that will initially provide 800 new jobs and is expected to expand to 1,200 positions within three years, the Utah Governor's Office of Economic Development announced Thursday.


The exact location in Utah County has not been identified.


The project is forecast to add an estimated $27 million in new state tax revenue over the next 10 years.
The economic development office's board of directors approved a post-performance tax credit not to exceed $5.26 million over a 10-year-period and $300,00 from the Industrial Assistance Fund for last-mile infrastructure.
The proposed facility will be a 400,000-square-foot case-ready plant, which will take large cuts of beef and pork and convert them into steaks, chops, roasts and ground meat to be packaged, weighed and labeled on retail trays that are shipped and sold in grocery stores, explained Tyson Fresh Meats senior vice president Nate Hodne.
"We believe Utah is a great location because of the availability of labor and property and the access to highways and rail," he said. "Once built, the new facility will help us meet the growing demand for case-ready meat in the western U.S.
From this location, we can get to every place in the West (by truck)." (Making those Mormon trucking companies happy!—ed)
The exect (sic) site of the facility has yet to be determined.
You can bet Senator Mitt Romney is jumping for joy! (And, I am being serious!)
***If you live in Utah and want to know more about meat packing and refugee labor and what it does to your community,

visit RRW

and use the Search window.  Enter key words like: 'Tyson foods,' 'Meatpackers,' or 'Big Meat.'