This is a story like so many and wouldn't have been worth mentioning except that it was fun to find out a little bit about the perpetrator.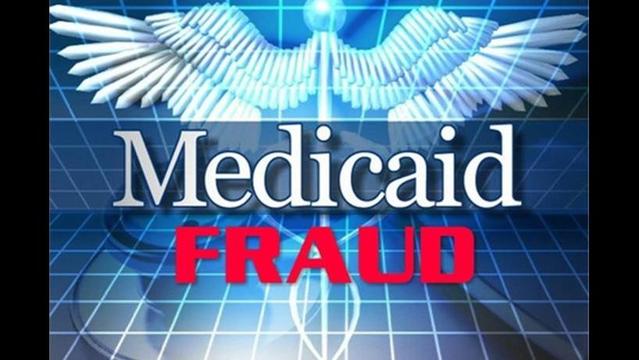 The joke of course is that a story like this never mentions anything about the background of the alleged crook and as Ann Coulter said one needs a "secret decoder ring" to learn more about someone with a name like this one—-Dr. Hooshang Poor.
(I searched for a photo of Dr. Poor, but gave up.)
Below is the news of Dr. Poor's settlement with the government over his Medicare/Medicaid fraud.
From Patch.com,
Newton Doctor Accused Of Fraud To Pay $680K In Settlement
NEWTON, MA – A Newton doctor has agreed to pay $680,000 to resolve allegations that he violated the False Claims Act by submitting inflated claims to Medicare and the Massachusetts Medicaid program (MassHealth) for care to nursing home patients, the US Attorney's Office and the Attorney General announced Thursday.

"This doctor stole hundreds of thousands of dollars from MassHealth – taking away health care resources for those who are most in need," said Attorney General Maura Healey in a statement. "We will continue to take action to defend the integrity of MassHealth and protect Massachusetts residents."
Hooshang Poor, who has been treating patients in long-term care facilities since 1987, was audited by MassHealth and the state in 2017. The government contends that, between June 1, 2011 and May 31, 2017, Poor submitted inflated claims for nursing home care by assigning false procedural codes that overstated the length, extent, and scope of services he and his employees furnished to nursing home residents, according to the government in the settlement agreement.
"Dr. Poor enriched himself at taxpayer expense by improperly billing Medicare and Medicaid," said United States Attorney Andrew E. Lelling in a statement.
The US Justice Department statement is here.
Then get this next charge.
He billed for services even while he was out of the country on ten trips!  My first thought was:  Did he take our taxpayer dollars abroad?
The audit also found that Poor billed MassHealth for more than $15,000 in services that took place while he was traveling abroad on 10 different occasions.
Dangerous drugs improperly administered!
The government said Poor did not establish proper guidelines for his staff to follow when prescribing medications to their patients and yet during the audit period, Poor's nurse practitioner and physician's assistant wrote 657 prescriptions, including 211 for narcotics such as fentanyl, oxycodone, and methadone.
More details here
, but
there is no mention of any jail time for Dr. Poor!
Who is this guy I wanted to know!
US News has a little bio for Dr. Poor and we learn he has been practicing medicine here for 20 years and received his medical training at Shiraz University of Medical Science.
That University is in Iran.  Is Dr. Poor a US citizen?  That is unclear.
We learn a few more nuggets of information at MyLife. We learn that he has used several aliases and that he is a Muslim.
Hooshang Poor is 68 years old today because Hooshang's birthday is on 03/05/1950. Hooshang's Reputation Score is 3.42. Before moving to Hooshang's current city of Newton Center, MA, Hooshang lived in Sunny Isles Beach FL. Hooshang Dadkhahipoor, Hooshang Dadkhahi Poor, Hooshang Dadkhani-poor, Hoo Dadhahipoo and Hoshang D Poor are some of the alias or nicknames that Hooshang has used. Background details that you might want to know about Hooshang include: ethnicity is Caucasian, whose political affiliation is unknown; and religious views are listed as Muslim.
So, LOL! maybe the headline to the story should read, Muslim Doctor from Iran Rips off American Taxpayers.
Of course, that will never happen! But, I can dream can't I?
I'm increasingly seeing stories about nursing home frauds that usually involve some issues of dangerous drugs being handled improperly, so are you keeping a close eye on loved ones in long term care facilities?
And one more thing, if you are looking for something to do, contact the reporter or editor of the paper when you see stories of obvious 'new Americans' committing crimes and ask why they aren't telling us any background on the perp?