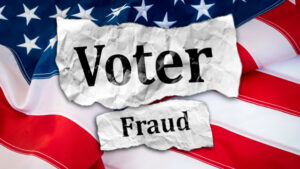 Watching this video will make you literally want to throw up it is so frightening and disgusting.
Frightening because it shows how easy it will be for our government to eventually collapse if the fraud is not stopped and punished immediately, and disgusting because it shows that the 'new American' Somalis have firmly seeded their corrupt culture in an American city.
From Project Veritas:
Ilhan Omar Connected Cash-For-Ballots Voter Fraud Scheme Corrupts Elections: 'These Here Are All Absentee Ballots…Look…My Car Is Full…" 'Money Is The King Of Everything'
See the entire video at Project Veritas, but hold onto your breakfast.
Here is an abbreviated clip at Youtube:
Watch for Part 2!
By the way, I don't see any mention of whether the senior citizens whose ballots are being collected are even US citizens.