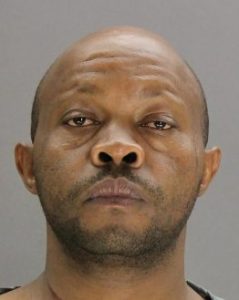 I am sure the media and Texas officials who dropped the ball are hoping that the case involving the creep from Kenya who allegedly murdered nearly two dozen helpless seniors (almost all women smothered with pillows), in either assisted living facilities or in their own homes in order to steal their jewelry and valuables, disappears down the memory hole.
Correction: One of the daughters tells me that they were not assisted living facilities but "active living establishments with the promise of "monitored surveillance security and cameras throughout"".
The victims' daughters aren't going to let that happen as they report regularly at the website they created in hopes of keeping the case alive and to urge elected officials in Texas to place more regulations on facilities for seniors so that someone like Chemirmir won't have access to vulnerable loved ones ever again.
Here is an e-mail update from the daughters whose website is called Save our Senior' Safety (SOSS).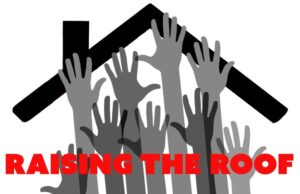 Update: Glenna Day's cause of death (October 15, 2016) has been amended to homicide. This is the 5th homicide at The Tradition Prestonwood between July 18 and October 29, 2016.

We are adding Dr. Catherine Probst Sinclair to our victim timeline. Her family was suspicious of her death in April of 2018 as reported in the news.

https://www.wfaa.com/amp/article/news/crime/family-believes-aunt-was-murdered-by-suspected-serial-killer-billy-chemirmir/287-534360963

This news story was the last we heard publicly about Dr. Sinclair. We have privately continued to support the Probst family as they work to seek justice for their beloved Aunt Cathie.

Medical Examiner Barnard

We Did Not Know We Needed to Raise the Roof – We Are Raising It Now

Dr. Jeffrey Barnard, Dallas County Medical Examiner told the Dallas Morning News that "If it was my parent, I'd be raising the roof."

https://www.dallasnews.com/news/courts/2020/06/26/pandemic-causes-delay-in-investigation-trial-of-serial-murder-suspect-billy-chemirmir/

We did not know May 2016 to March 2018 we needed to "raise the roof" about lack of security, lack of sharing information where our loved ones lived, and they were murdered. We have learned a lot in the last years and we are not staying quiet any longer.

Dr. Barnard stated in the same article that the Chemirmir cases are "on the back burner" and he would work to clear the cases by the end of July.

Dr. Barnard's investigation should be timely and thorough. Our loved ones' cases deserve the truth. There are at least four cases where families are waiting to hear if their loved one was murdered. We have been told the police investigations have been closed. There is no new information. The families are waiting for the Dallas County Medical Examiner to amend the cause of death if it was murder. The families with cases that result in homicide amendments get to join other families awaiting trial.

Pre-COVID, the trial was scheduled to begin early April 2021. The Texas Supreme Court has issued an emergency order stating no jury proceedings may be held before October 1 with few exceptions. This is not the first delay mandated by the Texas Supreme Court. Jury trials in Dallas County have been suspended for 6 months as of this writing. Logically, this would delay the murderer's trial to October 2021. If there are more delays, we may be looking at a 2022 trial date.

When we inquired about a trial date in late 2019, we were told we had to be patient and wait our turn. This is the way the justice system works in Dallas County. The trial date (April 2021) was scheduled in January 2020. We want to be clear. We will work within the boundaries of the system. But we will not be put on the back burner.

This is a capital murder case by one of the most prolific serial killers in Texas history. He targeted a vulnerable population that we all hope to safely be a part of – our beloved elderly, trusting, loving family members.

Other states have started jury trials carefully with guidelines to protect citizens from COVID. Texas needs to work to do the same.

We recognize these are turbulent times with COVID, economic challenges and social unrest. None of these will go away soon. We want to work for justice for our loved ones as solutions are sought for the other issues.
Notice in the timeline the daughters have posted that Chemimir had spent a short time behind bars in 2016 for trespassing at one of the murder scenes, but went right back to his gruesome work with a vengeance a week after his release. He simply chose a facility other than the one where he was caught trespassing.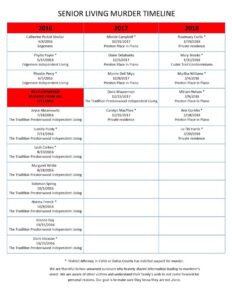 Please visit SOSS and sign up to receive news on the case.
But even more importantly help keep this horrific story from going down the memory hole.
If you know anyone at Fox News please try to bring this story to their attention because you know the mainstream media is only too happy to see the politically incorrect story hidden forever because it goes against the entire Black Lives Matter narrative they are pumping up these days.
This post is filed in my category 'Down the Memory Hole.'
I have been following the sickening story since it began.  See my tag for 'Billy Chemirmir.'