How many stories have I posted here at Frauds and Crooks over the last year and a half about crooks, criminals and murderers that have completely disappeared from the news because the alleged criminal doesn't fit the medias' spin on who could possibly be a criminal and who can't.
When Japanese-born (new American!) art professor Rie Hachiyanagi nearly beat to death a fellow female professor at the exclusive Massachusetts college Mt Holyoke, the story made an initial splash in local and state media (never made it to the big time that I ever saw).  I reported it here in January.
But, when reader Cathy recently checked to see what ever happened to the story, she found only a piece at Town and Country published in early April and now poof! the story is gone!
I've been thinking that I do need to go back and check on crimes I've previously posted and see just how many of those that do not fit the Left's favorite propaganda have just disappeared as if they never happened.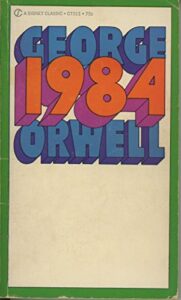 Wikipedia has this description of the "memory hole," a place where inconvenient or embarrassing information goes to die.
LOL! It is where Brennan, Clapper, Comey and Peter Strzok assumed their corrupt dealings would go once Hillary was elected.
A memory hole is any mechanism for the deliberate alteration or disappearance of inconvenient or embarrassing documents, photographs, transcripts or other records, such as from a website or other archive, particularly as part of an attempt to give the impression that something never happened.[1][2] The concept was first popularized by George Orwell's 1949 dystopian novel Nineteen Eighty-Four, where the Party's Ministry of Truth systematically re-created all potentially embarrassing historical documents, in effect, re-writing all of history to match the often-changing state propaganda. These changes were complete and undetectable.
I'm making a new category entitled 'Down the Memory Hole' and this is my first installment….
Obsession and Assault: The Violent Crime That Rocked Mount Holyoke
In the early morning hours of Christmas Eve last year, the Massachusetts state police were dispatched to the home of a longtime professor at Mount Holyoke College. When the on-duty trooper arrived at the home in Leverett, not far from the college, he found a horrific scene: the professor alive but severely wounded, covered in her own blood. As details of the night began to leak out in the weeks that followed, students returned to campus, but without the feeling of lightness and possibility that normally accompanies a new semester at one of America's prettiest and most prestigious schools.

So much for diversity is strength! Art Professor Rie Hachiyanagi arrested in violent attack at all the women's college which brags that it is an "inclusive community of students, faculty, and staff in an environment of mutual respect in which all thrive and contribute to the flourishing of others."

Instead, there was an almost palpable feeling that something was not right here, and perhaps hasn't been for some time. Because there was a single fact about the incident that was now widely known: The person charged with committing the violence was another one of their beloved professors.

By March, Rie Hachiyanagi, 48, had been sitting in a cell at the Franklin County House of Correction for months, having been denied bail in late February.

[….]

Mount Holyoke quickly distanced itself from Hachiyanagi, emphasizing that the attack occurred during winter recess and off campus, and that the alleged perpetrator has been placed on administrative leave and is banned from campus. The college produced no representatives to speak about Hachiyanagi. There seemed to be a hope that if no one uttered her name she would vanish that much ­sooner—a ghastly figment of the past.

[….]

Judge Mark D. Mason decided to hold Hachiya­nagi without bail, and she will await trial from the county jail. Her next court date, a pretrial conference, is scheduled for April 22.
There is much, much more here.
Maybe you can find out what happened at that April 22nd pretrial conference, but I couldn't!