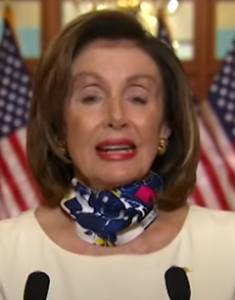 I know you are saying, so what else is new, but this latest gambit by the Dems to include amnesty for illegal aliens (not to mention payments to them!) due to the Chinese virus is a bridge too far.
Fortunately Tucker took her on in a ten minute segment at Tucker Carlson Tonight.
Normally I don't write about topics that are widely covered by all sorts of media, but this is just too much.
And, our Open Borders agitators are not alone as Gatestone reported here yesterday in a detailed discussion of what is happening in Europe where the socialists are not letting a crisis go to waste and are looking to legalize the illegals too.
"Coronavirus: Lockdown for Europeans, Amnesty for Illegal Immigrants"
Read Gatestone and then see Tucker (let me know if this youtube video disappears as happens often these days).