Todd Bensman writing at the Center for Immigration Studies does a deep dive into the case I reported here in March of the Mayo Clinic doctor who wanted to kill kuffar.
Thanks to 'meanymom' for catching the story from a week ago.
Pakistani Doctor on H-1B Visa Indicted for Jihadist Plot
How's that vetting going?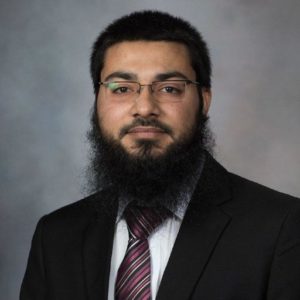 During his two years working as a "research coordinator" on an H-1B visa for the Rochester, Minn., Mayo Clinic, Pakistani medical doctor Muhammad Masood allegedly saw himself as having gotten "behind enemy lines" where "not many people cant [sic] even reach here to attack."

A federal criminal complaint almost lost in the nation's Corona-19 virus crisis alleges that Masood planned from the day he arrived in America on his H-1B visa in February 2018 that he would use the rare access it afforded to learn something useful about his enemies so as to conduct violent jihad in line with his perceived religious duty.

By January and February 2020, according to the complaint, the 28-year-old was messaging on an encrypted platform about how sick he had grown of smiling every day at the "passing kuffar", a derogatory term for non-Muslims that often justifies execution. All the smiling was "just not to make them suspicios [sic] … I cannot tolerate it anymore."

He messaged that he could not let his H-1B visa go to waste. "Sometimes I wantto [sic] attack enemy when I am behind enemy linea [sic] itself," he messaged in January. "[I] wonder if I will miss the opportunity of attacking the enemy when I was in the middle of it."

By the grace of an undercover FBI investigation, Masood will do no such thing.

Agents arrested Masood on March 19. By then, he had changed the plan from attacking the local kuffars he hated so much to joining ISIS in northeast Iran and Afghanistan, or in Syria as a medic, or maybe engineering drones "and also fight". It's unclear why he changed his mind about attack on U.S. soil.
So we aren't producing enough docs and need to be welcoming the likes of Masood?