I've been writing lately about how the mainstream media is doing a great disservice to us.
Most Americans aren't spending their whole days combing the internet for news and thus depend on the major media outlets to tell them what is happening in America.
Sadly, they are getting biased and incomplete information about issues that impact them and could ultimately affect the safety and well-being of their loved ones.
Here Leo Hohmann tells us about a near complete black-out by the media power brokers about the shoot-out at an ICE detention center in Tacoma, Washington on Saturday.
And, Hohmann makes a frightening prediction….

Why Trump must deal with Antifa now, or risk bloodbath later on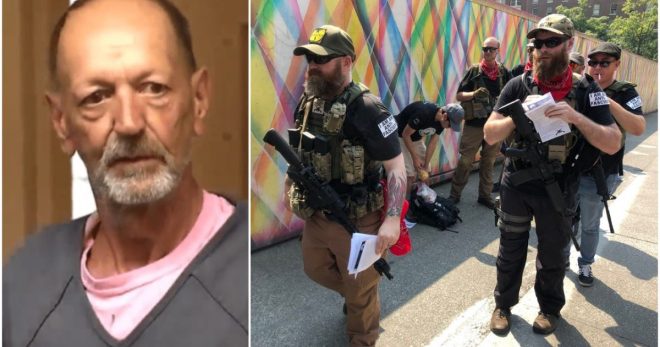 In case you haven't heard, antifa is celebrating its first American martyr.
This is a big deal. Every communist revolutionary movement needs a martyr.
But if you rely on mainstream news, you are probably unaware of what happened on Saturday because there's been a virtual news blackout by the major media networks.
We've been told nothing about the background of the guy who tried to firebomb an ICE detention center Saturday in Tacoma, Washington. Nobody in Congress or the White House is talking about it, either.
On Republican congressional Twitter accounts, you'll see tweet after tweet on the usual Washington political drivel. Nothing about the 69-year-old domestic terrorist Willem Van Spronsen, a resident of Vashon Island, proud member of antifa and the notorious John Brown Gun Club.
Van Spronsen's ties to antifa have been completely covered up by the media.
[….]
If Trump doesn't up his game on immigration, and if the economy dips a bit next year, I have real concerns about the 2020 elections.
But there is an even bigger concern than election results.
What happens if nothing is done over the next year to rein in this violent communist movement led by antifa?
It is my belief that the radical wing that now controls the Democrat Party wants to have antifa armed, trained and ready to conduct some serious "house cleaning" after they are finally rid of Donald Trump.
I've only snipped a portion of Hohmann's post, please read it all here.
BTW, Tucker Carlson did cover this story on Fox News last evening.
As I said in my previous post—if you haven't begun to find a role for yourself in the 2020 Election campaign, it is time!