This story has been in my queue for a couple of weeks and am finally getting to it.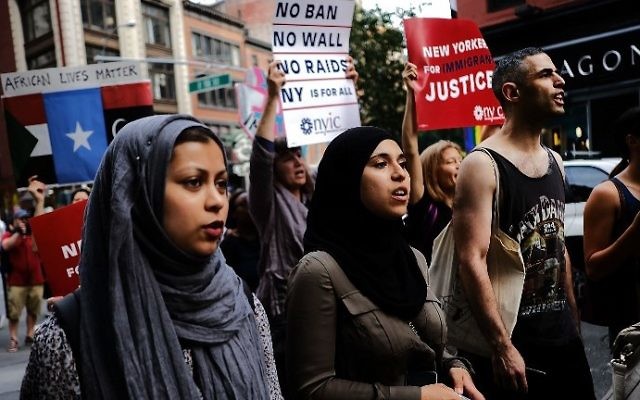 What is so galling about the news is that our law enforcement has spent time and (our) money to investigate a crime and now incarcerate a man for something that has nothing to do with us.

We apparently 'welcomed' a Yemeni family to live in the Buffalo, NY area who brought all of their cultural/religious baggage to America (and even went 'home' for awhile) and we get to straighten out the mess the 'new Americans' created.
By the way, Yemen is one of the countries now on Trump's so-called Muslim ban list!

I first saw this short press announcement at the US Justice Department website and then looked for more news.
BUFFALO, N.Y. – U.S. Attorney James P. Kennedy, Jr. announced today that Yousef Goba, 45, of Yemen, who was convicted of making extortionate threats to harm and kidnap a minor, was sentenced to serve 41 months in prison by U.S. District Judge Lawrence J. Vilardo.
Assistant U.S. Attorney Timothy C. Lynch, who handled the case, stated that between February 2015 and April 2015, Goba contacted an individual who resided in Western New York (the victim) through both telephone and text messages. During those communications, Goba threatened to kidnap and injure the victim's minor child. The minor child went to Yemen with her mother in September 2013. While in Yemen, the minor child, her mother, and siblings lived with Goba for a period of time. When the mother wanted to move from Goba's residence, the defendant refused to let the minor child leave and threatened that he would have the minor child marry a Yemeni man, if money was not paid to him. On April 8, 2015, during a call recorded by the FBI, Goba demanded that the victim pay him $11,000 as well as money for other expenses for the release of the minor child.
I checked around and found this story from Buffalo News that includes additional information….
….including the fact that Goba is the brother of a Yemeni man convicted on terrorism charges right after 9/11.
Child extortion plot stretching from Lackawanna to Yemen sends man to prison
The girl's mother, who has since divorced her husband and remarried, took the children to Yemen in September 2013 to live temporarily so the father could save money while working here. [And, we are expected to believe that?—ed]

The following summer, after spending time with the father's family in Yemen, the mother and children moved in with Goba. When they tried to leave, the defendant allowed the mother and other children to depart, but not the girl, the prosecution maintains. [So this woman moves in with a man not her relative, but the brother of a convicted Islamic terrorist?—ed]
The government also claims Goba threatened to marry off the girl to a Yemeni national willing to pay for her, and that Goba sent the father a photo of the girl pointing to a wedding cake and a second picture of her with a ring on her finger.
In pleading to extortion, Goba said he was just trying to get the father to reimburse him for the money he spent providing for the family while they lived with him in Yemen. He was arrested in New York City in 2015 as he returned to the United States.
Goba is the brother of Lackawanna Six member Yahya Goba, but sources said there appears to be no connection between Goba's case and his brother's involvement with the Lackawanna Six.
Again, why not just leave Yemenis in Yemen?