Diversity is beautiful alert!
One dead and two injured in Rep. Ilhan Omar's district in what is believed to be a gang-related shoot out.
After I tell you a bit about the news, I'll come back to that reference to summer vs. winter shootings in the heart of Little Mogadishu, Minnesota.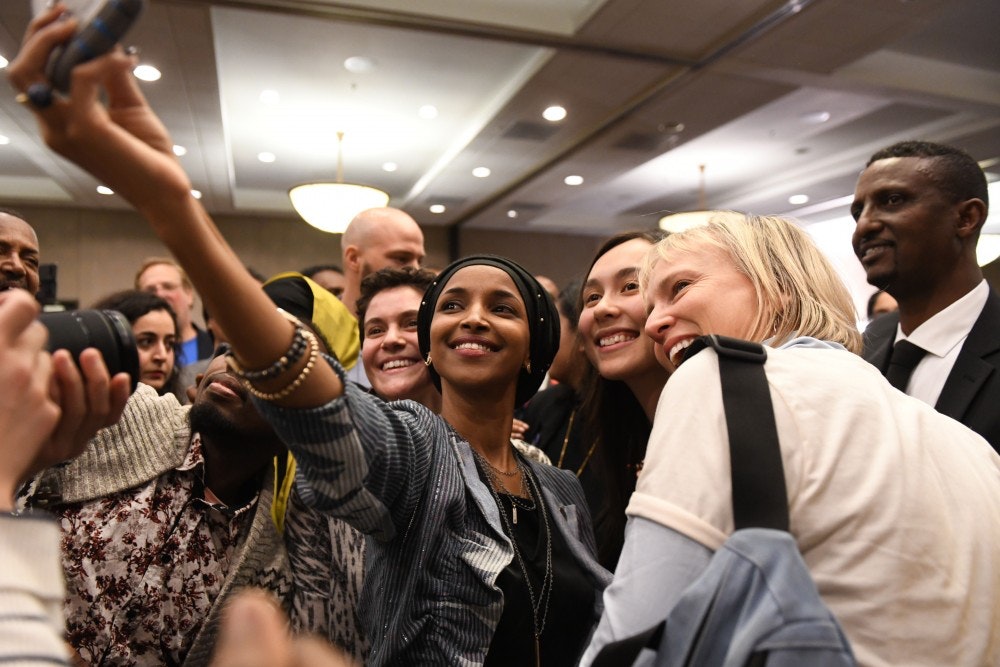 Reader Janet sent me a link to the Minneapolis Star Tribune story entitled, 'East African community reeling from weekend violence, demands solutions', which neither she nor I can read because it is behind a pay wall.
[Side note: I don't think these papers will survive once they require subscriptions, there are just too many other places to get the news!]
But, I can read a portion of it here,
After the latest spasm of gang violence, Minneapolis' Somali residents and business owners on Monday stepped up their calls for help from City Hall and police headquarters to help curb the senseless shootings that they say too often go overlooked.
On Friday alone, five men of Somali descent were shot in separate attacks, one fatally.
Police and community members pinned the blame for the bloodshed on an ongoing feud between Cedar-Riverside neighborhood gangs like 1627 and Madhiban With Attitude (MWA) and their rivals, the Somali Outlaws, whose territory includes the area around Karmel Mall. Friday's shootings were a repeat of a familiar pattern: a shooting on one gang's turf is usually followed hours, if not minutes later by an "eye-for-an-eye" response so as not to appear weak, community members say. Two shootings last month are also blamed on the conflict.
As with other recent shootings, police immediately stepped up patrols in both neighborhoods to prevent further retaliation. But some in the community wondered whether they could be doing more.
One commenter at Free Republic chirped,
It's those ruffians from The Sons of Norway gang again!
More comments at Free Republic.
Now, here comes the 'Somali Jesse Jackson' (Omar Jamal) with his two-cents worth of wisdom at CBS Minnesota, demanding that someone (the police? elected officials?) get this under control.
1 Dead, 2 Injured In Cedar-Riverside Shooting
MINNEAPOLIS (WCCO) – Somali activist Omar Jamal says his community is deeply concerned after a shooting left one person dead and two others injured.
What the heck does Jamal's next comment have to do with anything? Does he mean a new phase in Somali gang wars has begun—killing in the winter (an activity heretofore reserved for summertime?)!
"Such shootings usually happen in the summertime, not in the winter," Jamal said.

He believes the victim is a teenager.


Don't miss my previous post featuring Jamal!  https://fraudscrookscriminals.com/2019/02/23/minnesota-somali-new-american-arrested-in-kidnapping-of-journalist/


"This was an ongoing revenge retaliation shootings between two groups," Jamal said. "It's not the old ones that used to kill each other, this is a completely new wave of young guys who start killing each other."
[….]
Jamal says he is afraid this deadly conflict may spark more violence in the future and believes law enforcement and city leaders need to do more to prevent it.
"Do they go to school? Are they school dropouts? Are they employed? Are some of them mentally sick or ill? All those have to be addressed," Jamal said.
I thought Jamal was a "community leader," he should know the answers to his questions!
More at CBS Minnesota.
Just so you know, most Somalis in Minnesota are refugees who were placed there by the US State Department over the last thirty years with the help of the religious LEFT—mostly Catholic and Lutheran refugee contractors.
How about doing this? Make a concerted effort to educate your friends and family members about what is happening in Minnesota!  I know Rep. Omar is doing a good job of showing what happens when refugee numbers build to a high enough level to get them elected to higher office, but you need to do more!  Honestly red/rural America does not have a full understanding of what is happening there.