And he did that as we learned that the refugees we admitted in recent years are suffering due to joblessness, evictions, and hunger.
America Last!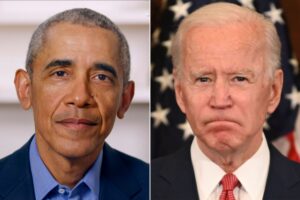 Frankly, it is insanity as so many Americans are suffering due to the China virus lockdown that we are going to bring in a number of refugees not seen in nearly 30 years.
My RRW posts of the last few days could just as easily have been posted here at Frauds and Crooks.
Biden Says He Will Raise Refugee Ceiling "Back Up" to 125,000 as Americans Suffer Joblessness from Chinese Virus Lockdown
And, just yesterday as well: Refugee gang-raped in slum neighborhood in Columbus, Ohio.
Columbus, Ohio: Refugee Gang-Raped in Low-Income Neighborhood
And, this ten days ago:
Refugees Struggling in America, Yet Biden Promised 125,000 New Refugees in 2021
Visit RRW from time to time.  I will be busy there.
You also might want to check out my Refugee Resettlement facebook page which reached over 100,000 in the last month. Lots of commenting going on there so I am not ready to dump facebook.