"[I]t's just not going anywhere. It's going down like a shot dog."
(Low class comment by Senator John Thune (R-SD) about any election challenge that might occur on January 6th.)
If there is any bright side to the train wreck, the Election Steal of 2020, it is very clear that most Republicans are timid and vile creatures as Trump pointed out in a series of recent tweets.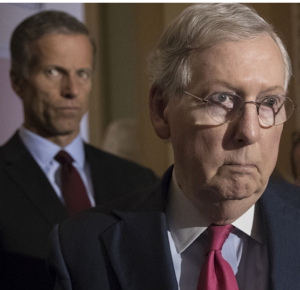 On January 6th, a MAGA movement is going to have a very clear list of those who are friends and those who are foes as the socialists/communists make their big move to take over the country.
And, MAGA must root-out those doing China's bidding!
After that weasel and friend of China, Senator Mitch McConnell of Kentucky, is his sidekick Senator John Thune of South Dakota, both are good bets for history books to label traitors of the century.
By the way, McConnell has been given brownie points for his push to get supposedly conservative judges appointed, but now some are questioning what sort of judges he did promote.  See Federalist Society judges under the microscope!
Here is the Epoch Times on Trump's latest blast at the Republican cowards:
Trump Urges GOP Senators to 'Step Up and Fight for the Presidency'
President Donald Trump on Saturday called on Republican senators to "step up and fight for the presidency" as they continue to distance themselves from efforts to challenge electoral college votes on Jan. 6.

"Time for Republican Senators to step up and fight for the Presidency, like the Democrats would do if they had actually won," Trump wrote in a series of Twitter posts.

"The proof is irrefutable! Massive late night mail-in ballot drops in swing states, stuffing the ballot boxes (on video), double voters, dead voters, fake signatures, illegal immigrant voters, banned Republican vote watchers, MORE VOTES THAN ACTUAL VOTERS (check out Detroit & Philadelphia), and much more. The numbers are far greater than what is necessary to win the individual swing states, and cannot even be contested.
If a Democrat Presidential Candidate had an Election Rigged & Stolen, with proof of such acts at a level never seen before, the Democrat Senators would consider it an act of war, and fight to the death. Mitch & the Republicans do NOTHING, just want to let it pass. NO FIGHT!

— Donald J. Trump (@realDonaldTrump) December 26, 2020
[….]
"But when it is all over, and this period of time becomes just another ugly chapter in our Country's history, WE WILL WIN," he added.

The president has ramped up his criticism of Republican senators in recent days for their reluctance to support efforts to challenge votes cast by presidential electors in contested states during a joint congressional session on Jan. 6, where Vice President Mike Pence will be counting the votes.
Then see NPR's rundown of what will happen on January 6th and a mention of the President's anger at Deputy Weasel John Thune.
Congress' Role In Election Results: Here's What Happens Jan. 6
Referring to Thune's comment about shot dogs, Trump responded:
Thune's remarks appear to have caught Trump's attention. On Tuesday evening the president blasted the senator on Twitter, writing: "South Dakota doesn't like weakness. He will be primaried in 2022, political career over!!!"
Your mind likely immediately went to the the latest GOP darling, SD governor Kristi Noem who promptly said she wouldn't primary her good friend John Thune.
Typical Republican politicians sucking up to the President when he arrived to do his now famous Mt Rushmore speech in South Dakota last July.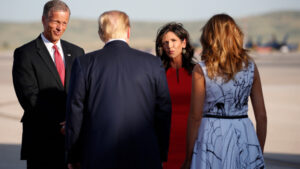 For those of you who have latched onto Governor Kristi Noem as a possible national office holder (Prez or Veep), get rid of that idea. She is basically a  RINO with a pretty face.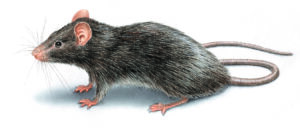 I know I shouldn't judge pols on one issue, but I do.
A few years ago, she abandoned the President when he attempted to give some local control (some say-so) to communities that could be chosen as new refugee resettlement sites.
Is this why?
China owns Smithfield Foods located in Sioux Falls, South Dakota!
Does China own Thune and Noem?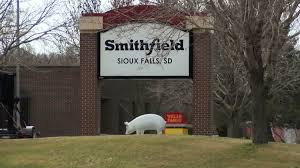 China needs their pork!
South Dakota has been swamped for many years now with impoverished refugees, low skilled workers for their globalist meatpacking plants, and Noem dares not cross them.
China gets its pork and rural America is changed forever as it must deal with the needs of tens of thousands of low-skilled, low wage third world workers many of whom were very sick from the Chinese virus earlier this year.
(China almost got its hooks into Montana, see here.)
See my post at RRW from last spring….
A few years ago, I traveled the state, saw what was happening with the meat plants changing South Dakota, and I heard from our people there that Noem was nothing special (she was a Congresswoman at that time), just a typical pol.
P.S. If you are wondering what the schedule might be on January 6th, the NPR article tells us Congress goes into joint session at 1 p.m. that day.