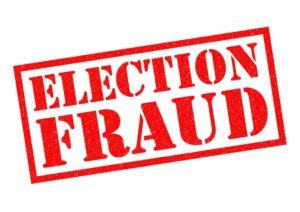 Calling on all Freedom Lovers!
Are you (like me) getting lost in all the different threads of the massive 2020 Election Fraud scheme?
The 2020 Election Evidence Project helps to keep it all straight and in one handy easy to navigate website.
Much of the evidence to date is linked here.
What Is The 2020 Election Evidence Project?
The 2020 Election Evidence Project was started in response to the media refusing to report on factual pieces of evidence regarding the 2020 election. Our goal isn't to convince you of some grandiose conspiracy theory, but instead, to present you with information the traditional media isn't reporting and allow you to form your own opinions. Because the media generally isn't reporting on what we'll be presenting, inevitably a lot of our sources will come from independent and right leaning news sources, tech experts, politicians, lawyers, whistleblower, witnesses, and judges themselves.
And, they provide a resource guide with raw vote data from all the states and pdf downloads of some of the cases filed.
Got a tip? 
They are looking for more tips from members of the public who have witnessed fraud or other shady behavior in this year's presidential contest.
And, they want you to send their link far and wide.
By the way, can you imagine how Trump must have been making the Dems and the RINO Republicans heads explode with his raucous rally in Georgia last night.
They must have expected Trump to slink away when they scammed the nation with the election steal.
They were wrong!
One Of The Most Powerful Moments In @realDonaldTrump Rally History

"FIGHT FOR TRUMP! FIGHT FOR TRUMP!" pic.twitter.com/Qn8aXHHCJL

— The Columbia Bugle 🇺🇸 (@ColumbiaBugle) December 6, 2020