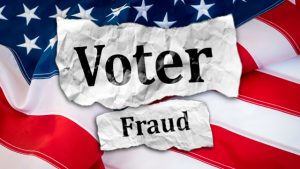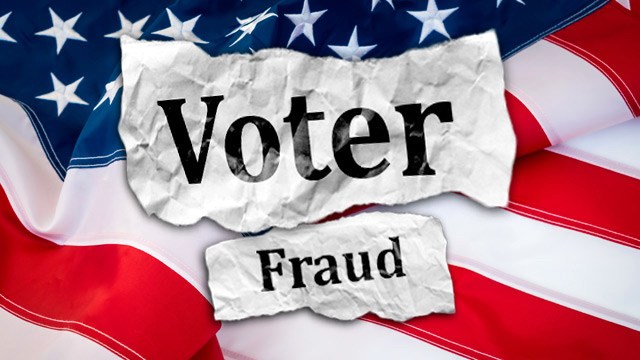 I know that by now you might be thinking this blog could be renamed Michigan Frauds and Crooks.
Is it Michigan or is it that papers like the Detroit News are doing their jobs?
And, to one of my critics—you see I do write about American crooks when the news interests me!
Thanks to reader Cathy for this story published yesterday:
Southfield city clerk charged with 6 felonies tied to November election
Detroit — Southfield City Clerk Sherikia L. Hawkins was charged Monday with six felony counts over "unauthorized and inaccurate" changes to absentee ballots in the November 2018 election.

Sherikia L. Hawkins

Michigan Attorney General Dana Nessel and Secretary of State Jocelyn Benson made a joint announcement of the charges in Detroit, calling it a "rare" case.

"Voting is fundamental to the very essence of our democracy," Nessel said during a Monday news conference. "It is incumbent upon state governments to safeguard the electoral process and ensure that every voter's right to cast a ballot is protected."

Allegations that Hawkins altered 193 absentee voter records came to light during the 14-day canvass following the election. Benson said the Oakland County Clerk's Office reported with the Bureau of Elections "the potential for these irregularities and from there we began our investigation."

[….]

Hawkins, a Democrat who just a few months ago was honored by the state party with the Dingell/Levin Award at its Legacy Dinner in Detroit, could not be reached Monday at her office for comment or a number listed in public records. Her attorney also could not be reached.

[….]

After taking office in January, Benson and Nessel, both Democrats, wanted to make sure the state's elections were protected from "every conceivable threat," Nessel said.

"Every citizen must know that when they enter the ballot box, the vote that they cast will be counted and that the collective will of the voters will be carried out," Nessel said.

Hawkins,38, was arraigned Monday in 46th District Court in Southfield on the charges, which include election law-falsifying returns or records, forgery of a public record, misconduct in office and multiple counts of using a computer to commit a crime.

Forgery of a public record is a 14-year offense, Nessel said.

[….]

"After the city has examined the underlying facts of this matter, we will explore all appropriate and legal avenues to protect the voting process and rights of the Southfield Citizenry," the statement issued by [City Council] spokesman Michael Manion said. "Mrs. Hawkins will be on administrative leave with pay at this time."

Hawkins is paid $101,500 per year in Southfield as the city's clerk.

[….]

Hawkins made history in November 2017 as the first African-American elected as city clerk, according to the clerk's page on the city's website. She formerly served as Pontiac's city clerk.
Just for fun, see my tag for 'Michigan' to see how often the state has been the scene of some criminal activity reported here at Frauds and Crooks.