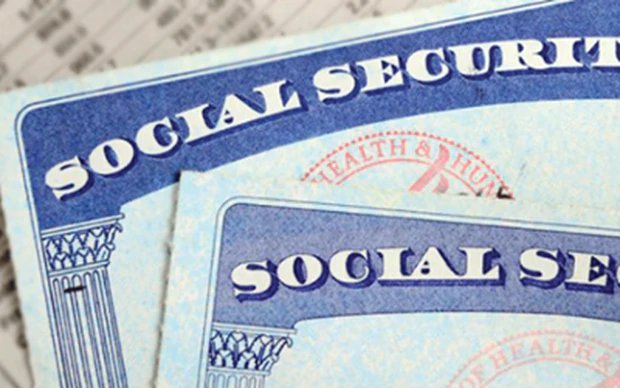 Well, it is new to me anyway.  The 'new American' scammers must take training courses in how to rip-off US taxpayers!
By the way, I laugh whenever I see headlines like that one because I immediately think of Ann Coulter and her book 'Adios America' in which she mentions that descriptive phrases like "New Jersey man" are meant to distract from the immigration status of criminals like Fernando Solaris (1973), aka Fred Raul Solaris(1984), aka Fernando Solares(1989).
This is from the Inspector General's Office of the Social Security Administration outlining how Solaris scammed us by using three social security numbers. At least they caught the cheat, but what took them so long?

An Essex County, New Jersey, man today [Monday, February 25] admitted defrauding the Social Security Administration (SSA) of more than $200,000, U.S. Attorney Craig Carpenito announced.
Fernando Solaris, 63, pleaded guilty before U.S. District Judge Jose L. Linares in Newark federal court to a superseding information charging him with Social Security disability fraud and theft of government property.


As usual!


According to documents filed in this case and statements made in court:
After immigrating to the United States in 1970, Solaris applied for, and received, three Social Security numbers (SSNs). He did so by slightly altering the personal information he provided on the application for each new SSN. In March 2002, using one of his SSNs, Solaris began receiving Supplemental Social Security Income and Disability benefits by claiming that he had constant pain in his back and left leg, which precluded him from working. He did not disclose to authorities that he had two additional Social Security numbers.
Okay, so why aren't we being told where he immigrated from? 
Really annoys me when they do that, so I went searching and found the information in the US Justice Department's case file.
What! Are we protecting the sensibilities of all people from Uruguay?
Starting in or around 1973, after having immigrated to the United
States from Uruguay
The OIG news item continues…
From 2002 through 2012, Solaris used two other Social Security cards to sporadically maintain employment in New Jersey while continuing to receive supplemental income and disability benefits. Solaris defrauded the SSA of $221,364 in Disability Insurance Benefits (DIB).
The count of Social Security fraud is punishable by a maximum of five years in prison, the count of theft of government property is punishable by a maximum of 10 years in prison; each count is punishable by a fine of $250,000, or twice the gross amount of any pecuniary gain by the defendant or loss to any victims, whichever is greatest. Sentencing is scheduled for June 4, 2019.
I'll try to remember to check on his ultimate punishment when sentenced in June (if he doesn't skip the country!). I bet it will be no where near ten years!
And, why isn't deportation an option—save us a lot of money!  Does anyone really think this guy has our money still laying around to pay us back?
If you are interested in more juicy bits about Solaris scam, including a recitation of how he changed his name each time he applied for a Social Security card, go here.
And, of course this begs the question:
How on earth did he prove to Social Security that he was the person in each of his aliases?
Is it that easy to get another number?  Wouldn't he have to show some sort of documentation of his supposedly legal immigration status in the first place?