If you watched Absolute Proof  back in February, you will be blown away with Lindell's latest.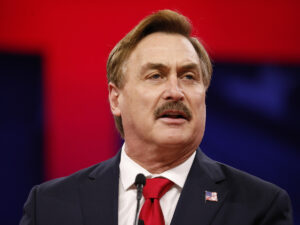 He is truly an amazing man because he continues to fight to prove that the 2020 Election Steal is the biggest cyber crime in world history, and in the face of lawsuits and efforts to kill his business, he fights on.
Everyone must take an hour today to watch his latest and spread it far and wide.
And, then your job is to be as brave as he is and figure out what you can do where you live to expose election fraud.
On election night President Trump was winning by a larger margin than the enemy had predicted. So they went to work changing computer algorithms that had been originally set to steal the election at a different number of ballots, thus the strange anomalies that we saw in key swing states.
But, it is important to note that Lindell and his guest believe the fraud was more widespread than in just the swing states.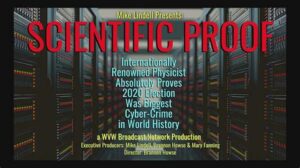 Mike Lindell TV Releases Irrefutable Election Theft Proof on New Television Special That Features World Renowned Physicist
I'm heading on over right now to My Pillow and do some shopping.
Use the TGP code and help Gateway Pundit which is exposing more voter fraud on an almost daily basis.