Saying that the US must "solve the global refugee crisis" is meaningless pabulum.  It will never be solved as third world countries send their excess people off to America and America says sure come on in, we can take care of everyone.
And, then one day, we too will be the third world.
I don't know if you have been following the controversy about Biden's flip-flopping on how many refugees he is welcoming to your towns.  I've been writing about it for days at Refugee Resettlement Watch where it was a clear demonstration of the power the refugee resettlement contractors have over this President.
If you are interested, here are my recent posts:
Biden/Harris Make a Hash of Refugee Plan; Infuriate Their Friends
Secretary of State Dodges and Weaves on Refugee Cap Kerfuffle
NYT: Biden Himself Blocked Increased Refugee Admissions for the Year
We have no organized opposition!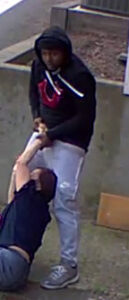 Our side, the side that believes in America First! and says that America cannot take care of the world with growing factions of ethnic groups that don't plan on assimilating in cities that are powder kegs, has no organized opposition to the US Refugee Admissions Program.  None!
Yes, there are some immigration control groups working in Washington, DC, but they are either think tank types, or are focused on the illegal alien crisis at the southern border.
Last week, the refugee contractors and their many cohorts in the refugee industry were able to gin-up opposition in a matter of hours when Biden really screwed-up by setting the refugee level for this year at the exact level that the "racist" Donald Trump had left it.
And, that is when the wailing began….
One of the major leaders of 'bring in the third world' is the Hebrew Immigrant Aid Society (HIAS) and it was their CEO Mark Hetfield who made that comment about America's duty to lead in solving the global refugee crisis quoted in a report at their blog.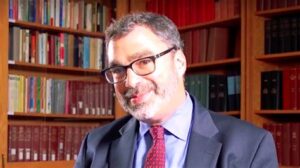 HIAS's blog post chronicles what they did on Friday along with the others in the refugee industry lobby to slap Biden silly and to remind him not to wander off the ranch again.
Refugees are money to not just the refugee contractors, but to business interests looking for cheap labor who got in on the action as well and piled on Biden's team.
What a Dramatic Day in Resettlement Means for Refugees
April 16 was a tumultuous day for refugee resettlement in the United States.

Early that day, President Biden delivered a long-awaited announcement. It was bad news: he would keep this year's refugee admissions cap at 15,000, the all-time low number set by the Trump administration. While he ordered the end of discriminatory quotas on refugees from certain countries, Biden broke his repeated promises to significantly raise the admissions cap, setting off an avalanche of criticism from politicians, religious leaders, refugee advocates, and the public. By the end of the day, the administration had dramatically reversed course, pledging to raise the cap after all.

"HIAS is relieved that the Biden administration finally got its refugee initiatives back on track," said HIAS President and CEO Mark Hetfield. "Doing the right thing takes courage. It will take courage for America to lead by the power of our example in solving the global refugee crisis."
If you feel like it, keep reading.
It's a handy summary of what happened in recent months and how their massive network of activists went to work on Friday to tell the administration to jump.  Jump it did!  They also call upon their people to continue pressuring Chairman Joe to keep the third world moving in—to your neighborhoods.
RCUSA's Annual Advocacy Days
This week, Hetfield's HIAS and others that make up the Refugee Council USA, the lobbying arm of this branch of the international No Borders movement, held its annual lobbying week in Congress.
It was virtual this time (normally they fly refugees in to show the warm and fuzzy side of refugee resettlement), but it basically follows a pattern they have developed over the years—upstanding refugees tell their "stories" to members of Congress to guilt-trip them into pushing for ever greater numbers of refugees to add to the millions we have already moved from Africa, Asia and the Middle East to almost all 50 states.
And, please Congress give us more MONEY!
Refugee Council USA (RCUSA), its members, and our partners convene to host a special refugee virtual advocacy week from Monday, April 19 to Friday, April 23, 2021. This virtual week of action and training comes at an important point for the refugee resettlement program. After four years of orders and policy that sought to dismantle the program, we now have the opportunity to rebuild stronger than ever – but we need your help. This week, we ask our community members to join us in championing pro-refugee legislation, and the funding and oversight to make it happen.

We are looking for residents of key states and cities whose representatives can make a big difference in rebuilding the refugee resettlement program…
They don't have enough refugees to show off, so all activists are welcome….
You can be a seasoned advocate, or hoping to get involved for the first time! RCUSA will be providing a series of trainings, discussions, and materials so each participant feels confident. RCUSA will handle setting up meetings, participants just need to bring their passion and personal stories.
Continue reading and note their refugee "story-telling" training!
And hurry on over to see the list of Senators and members of Congress they are targeting this week. It isn't everyone.  And, I would be curious to know why they have selected certain members and not others.
They have targeted some of their obvious friends, maybe just to keep them in line.  But, some others strike me as unusual choices.  They are targeting Lauren Boebert, Matt Gaetz, Madison Cawthorn, Marjorie Taylor Greene, Louie Gohmert and Jim Jordan among others.
In the Senate they have listed John Kennedy, Rand Paul, Josh Hawley, Ted Cruz and Marsha Blackburn.
I am assuming these choices are just to give them a guilt-trip.
Perhaps of most interest to me is that they have listed both Republican Senators and Rep. Liz Cheney of Wyoming even as Wyoming has NO refugee program and never has.  It is the only state in the nation that has never 'welcomed' refugees.
Bottomline, America Firsters have no such organized structure to do what they have done year after year to pressure Congress to do their bidding and welcome in millions of (impoverished) New American Democrat voters (at taxpayers expense!) as the great replacement chugs along.