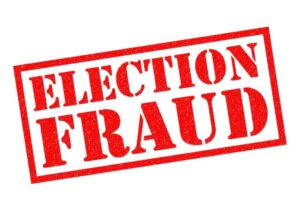 Thanks to reader Michelle for directing my attention to Here is the Evidence, a website that says it is for journalists (you know the ones who say there is no evidence of Election Fraud!).
Or, it is for ambitious Americans who want to see the proof for themselves (to while away the hours cooped up this winter!)
Due to the irregularity of this current 2020 Presidential Election, this is a crowdsourcing tool for organizing anomalies and legal issues. Our desire is that more of the election process would be made transparent so there would be unquestionable confidence in our voting systems.
I had previously mentioned another site that cataloged the evidence as well.  See that post here.
Mike Lindell says he will release a three-hour documentary tomorrow on the evidence he has gathered about how the 2020 Election fraud went down.
P.S. Support Lindell by buying his merchandise.  Last night I slept with MyPillow for the first time and loved it!  Great dog beds too at MyPillow.
Fight back!