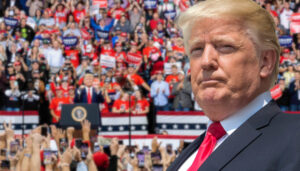 Update: Stop the Steal calendar and contacts here.
The Epoch Times has a very informative story about the car caravans organizing in the eastern half of the United States to descend on the Capitol to protest the Election Steal.
At the request of President Trump they will join hundreds of thousands who will arrive by bus, train, or plane in what I'm guessing may be the largest rally for any President ever.
From the Epoch Times:
Car Caravans Forming for 'Historic' Protest in Washington
Sixty-year-old Robin, a retail merchandiser in rural Virginia, hasn't visited the nation's capital in more than two decades or ever taken part in organizing a political event, although she was quick to volunteer to manage a stop for one of the four vehicle caravans headed to Washington for what many are calling a historic protest on Jan. 6, 2021.

In an unprecedented request, President Donald Trump asked his supporters to travel to Washington for a "big protest" on Jan. 6, when a joint session of Congress will be held, during which lawmakers will vet the Electoral College votes cast three weeks prior.

A number of House Republicans have committed to challenge the slates of electors from six states where the president has disputed the validity of the election's outcome.
This story was written before news broke yesterday that Senator Josh Hawley of Missouri would support the President in the Senate.
But frankly, we better see Senators Ted Cruz, Mike Lee, Marsha Blackburn, Tom Cotton, Rand Paul and other REPUBLICANS standing up for us as well.
Somebody has to stand up. 74 million Americans are not going to be told their voices don't matter pic.twitter.com/DMa7sRyoAh

— Josh Hawley (@HawleyMO) December 31, 2020
"Be there, will be wild!" the president wrote on Twitter on Dec. 19. A week later, he added, "See you in Washington, DC, on January 6th. Don't miss it. Information to follow!"

A Michigan man who goes by the nickname Dr. ENoCH on Twitter is organizing the larger caravan effort, which encompasses 20 cities along four routes. He told The Epoch Times that considering the size of the two prior post-election Trump events in Washington—which the president didn't call for or endorse ahead of time—the Jan. 6 event is on pace to become the biggest Trump rally so far.

"There are two things that Trump's ever asked us to do. One was to vote for him and now, the other one is to be in D.C. on the 6th," Enoch said. "That's why I started organizing this."
Here is info. from DR ENoCH on Twitter:
Are you driving to DC to be there Jan. 6th?
Would you like to travel with a caravan of other patriots?
20 cities, 4 routes, all to DC by 9am!
This thread will contain all the stops, and departure times, and a patriot for you to contact to meet up at those stops!#MidnightRide pic.twitter.com/Xen0XtvixU

— Dr. ENoCH (@elenochle) December 27, 2020
Continue reading because there is a lot of information in the Epoch Times story about who is organizing and where.  They may ask for your e-mail address before you can read it for free.
If you have a problem, you can get the story here.
What do you do if you can't travel to Washington?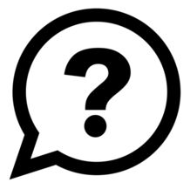 I know it is hard for most of you to go to Washington, DC on the spur of the moment. But you must find other avenues of activism in this last week.
Start calling all of your elected officials in Washington, your Members of the House and your Senators and tell them you believe the election was stolen. Shut down the phone lines! 
Go to Stop the Steal for contact information and what you might say to your elected officials.
Use social media even if you hate it.  Most Members of the House and Senate have Twitter and Facebook accounts.  Find them and tell them what you think.
They have local offices too, so on Wednesday, rally with as many people as you can round up in front of their local offices, even a few people will make an impact. Take pictures of your protest and post them on whatever social media you have. Get your local newspaper/TV to cover your local protest.
At minimum, watch the events unfold on January 6th on CSPAN, Newsmax, or One America News. History is being made, don't miss it!
And, when the dust settles, vow to become engaged in supporting a powerful Patriot movement, a MAGA movement, to get rid of anyone in the Washington swamp who was complicit in the great Election Steal of 2020, or who was too chicken to speak up.
Happy New Year!