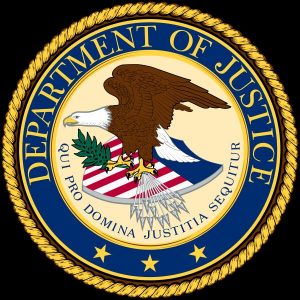 You have probably seen the news, but just in case….
From the US Department of Justice:
Georgia man pleads guilty to attempting to attack the White House with explosives
ATLANTA – Hasher Jallal Taheb, who planned an attack on the White House using weapons and explosives, has pleaded guilty to a charge of attempting to destroy, by fire or an explosive, a building owned by or leased to the United States.

"Taheb hatched a dangerous plan that would have resulted in unimaginable injury," said U.S. Attorney Byung J. "BJay" Pak. "We are grateful to community members who noticed his dangerous evolution and alerted law enforcement. Along with our federal, state and local partners, we will remain vigilant in order to disrupt these types of attacks before they happen."

"Taheb planned to conduct a terrorist attack on the White House as part of what he claimed was his obligation to engage in jihad," said Assistant Attorney General for National Security John C. Demers.

"And that was just one of the iconic American landmarks he wanted to target. Thanks to a tip from a member of the community and the work of the agents, analysts, and prosecutors responsible for this case, the threat posed by the defendant was neutralized and the defendant has admitted his guilt and will now be held accountable for his crime."

"This plea is the result of a more than year-long intensive investigation by FBI Atlanta's Joint Terrorism Task Force, which was because of a tip from the community," said Chris Hacker, Special Agent in Charge of FBI Atlanta. "Our citizens are our most important weapons in fighting terrorism, our eyes and ears in our communities, and why we say to please contact law enforcement if you see or hear something suspicious."
More here. He will be sentenced in June.
There are a lot of stories about Jihadist Taheb, just search his name to learn more.