His name is Idris Abdus-Salaam.  Jihad Watch says he is a Muslim.  Convert or immigrant is not clear.
As usual, the UK Daily Mail has pretty good coverage and photos of the poor women who lost their lives.  They were already risking their lives by working to provide the truckers America needs so much right now with meals.
And, to lose their lives so violently is sickening.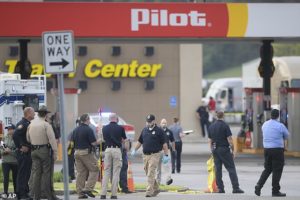 From the Daily Mail: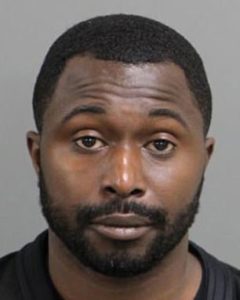 A truck driver from North Carolina has been identified as the man who fatally stabbed three women and wounded a fourth at a Tennessee truck stop this morning, before a deputy shot and killed him after he refused to drop his knife.

The Tennessee Bureau of Investigation on Tuesday afternoon identified the suspect in the stabbings at the Pilot Travel Center on Strawberry Plains Pike off Interstate 40 as 33-year-old Idris Abdus-Salaam, from Durham, North Carolina.

The Knox County Sheriff's Office responded to a call at 7am at the truck stop to find a woman with stab wounds outside the store and a man armed with a knife in the parking lot, the Tennessee Bureau of Investigation said in a statement.

[….]

Grandmother Joyce Whaley

Authorities found in all four stabbing victims. Three were pronounced dead at the scene from their wounds and the fourth was taken to a hospital for treatment.

The victims include Pilot employees identified by TBI as Joyce Whaley, 57; Patricia Nibbe, 51, and Nettie Spencer, 41.

Investigators were still working to determine a motive for the deadly attack, Tennessee Bureau of Investigation spokeswoman Leslie Earhart said.
Continue reading here to learn more especially about the women who were, yes, slaughtered.