Editor: This is a guest column by my friend Bob Enos of Willmar, Minnesota.  Regular readers of Refugee Resettlement Watch may remember Bob who compiled a great deal of information on the economic cost of migrant and refugee labor and wrote several articles for RRW in the past. 
Go here to read previous posts at RRW either written by him or about his work.
COVID-19 DAMAGE CONTROL: AT WHAT COST?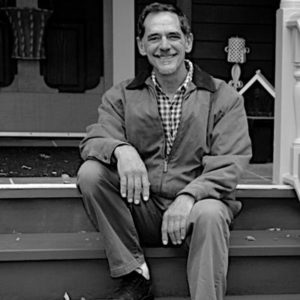 As the hysteria-driven lockdowns of coronavirus persist, constitutional conservatives are slowly emerging from under their beds. Spear carriers for social isolation and economic constriction in America have reacted to critics with the same derision accorded wearers of red MAGA hats. In less than thirty days, Americans have been persuaded to swap Constitutionally-guaranteed civil liberties in exchange for the illusion of protection from a virus that has touched a relative few.
This is not to say that the virus does not exist, nor that pockets of America do not suffer disproportionately from the health consequences of COVID-19.
However, neither the vast majority of Americans, nor family, friends, or neighbors, have been infected by the virus. Yet, the American public is expected – no, required – to support a one-size-fits-all national response that, to this writer, is akin to killing a flea with an elephant gun.
As international travel is acknowledged as the world's COVID-19 courier, I'm led to an inescapable conclusion:
COVID-19 is, first and foremost, an unintended consequence of three factors, in order of significance: Open Borders movement, business globalization, and international tourism.
Presently, the nation of Sweden has the most relaxed posture in western Europe regarding COVID-19; she has no lockdown whatsoever. Many media pundits are nearly gleeful in reports of higher infection rates in Sweden compared to the rest of Europe. However, in its daily briefings on the virus, the Sweden Department of Public Health insists that its infection rate would be much lower, had the government enacted screening measures early on, for Swedish vacationers returning from Italy.
According to the state department of health here in Minnesota, our rate of infection as a percentage of the population is the lowest of any state in the nation.
The mean age for deaths attributed to COVID-19 here is 86. Pre-existing health problems accompany nearly all the fatalities, and the majority have been residents of nursing homes.
This past week, several meatpacking companies throughout the Midwest – names like Smithfield, Cargill, Tyson, and Brazilian conglomerate JBS – reported closures of plants in which anywhere from 20 to 80 employees tested positive for corona virus. What do nursing homes and meatpacking plants share in common? The majority of workers in both industries – industries hard-hit by labor shortages- are recent arrivals from third-world nations; populations for whom international travel is commonplace.
New York City – the epicenter of COVID-19 in the United States – is also America's symbol for the "nation of immigrants." Additionally, she is a preeminent international business center. Business travelers from across the globe travel in and out of New York City by the hundreds every single day.
Finally, New York City may be the most popular tourist destination in America for foreign travelers. Walk down Fifth Avenue on any given weekend in Autumn if there is any doubt.
Is it any wonder, then, that COVID-19 fatalities in the New York Tri-state area make up as much as half of the nation's COVID-related deaths?
What we are witnessing is the unintended consequence of unbridled, open borders migration, be it for business, escaping third world poverty, or tourism.
Globalists are hard at work on damage control. Their messengers of doomsday scenarios will claim victory regardless of the outcome. If the death count is high, they'll say "we told you so". If the death rate is low, they'll take credit for convincing the world to heed their warnings.
And let's not forget the icing on the cake.
Leftists the world over are not about to pass up an opportunity to exploit a crisis that could hurt the President's re-election campaign. If turning a blind eye to civil liberties sends President Trump packing and derails the conservative/national sovereignty contingent, well, you gotta break a few eggs to make an omelette. Collateral damaged be damned.
And the collateral damage? There are many versions of death. Nearly all agree that economic recovery will be long and drawn out, at best. The fallout will certainly be the death knell for many rural towns throughout the Midwest that have been hanging on by fingernails for years as it is. Hospitals will go broke. Record numbers face unemployment. Children are kept from schooling. Small retail businesses and the hospitality industry are crushed, many for good. Socializing is verboten. All in the name of containing a virus for which attributable deaths in New York's Tri-state area (a population of nearly 20 million) make up roughly FIVE ONE HUNDREDTHS OF ONE PERCENT of its population.
My late mother, a nurse, had a one-liner of dark humor she picked up on the hospital floor: "the operation was a complete success, and the patient died."