Well, check this out!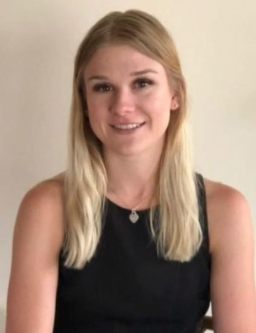 Authorities maintained from day one (if they mentioned it at all) that Ayoola Ajayi was a US citizen. (See my previous posts here.)
Now, we are told many paragraphs into a story with this headline that his immigration status is unclear!

Ayoola Ajayi, suspect in MacKenzie Lueck's murder, expunged his Utah theft case, clearing his record
Of course it is too late for poor Mackenzie, but is this one more dreadful crime that could have been prevented had he been thrown out of the country years ago?
From The Salt Lake Tribune,
The 2012 report from Utah State University says police there wanted Ayoola Ajayi charged with a class B misdemeanor for stealing an iPad.
What happened after that has been a mystery in the three weeks since he was accused of kidnapping and killing MacKenzie Lueck in Salt Lake City, when reporters and investigators tried to reconstruct his background. Utah's court database has no listing of charges being filed.

A piece of the puzzle was solved Wednesday. An employee who answered the phone at the Cache County jail confirmed its records on Ajayi had been expunged.
[….]
….people convicted of crimes have more incentive to seek an expungement. Convictions, even for a misdemeanor offense like Ajayi was suspected of, can prevent people from gaining jobs, loans, serving in the military and obtaining concealed firearm permits.
People who knew Ajayi have said he carefully built an image of an educated professional. An expunged conviction would allowed Ajayi to say "the arrest or conviction did not happen," according to the Utah State Courts. It also would have prevented the public, including Lueck, from finding any conviction in a public records search.
Many paragraphs in….
Ajayi is from Nigeria. The Salt Lake County Attorney's Office has said he is a legal resident of the United States, though

no one has specified his exact immigration status.

[….]
There are mixed opinion on whether expunging a conviction would have helped Ajayi in any immigration or naturalization proceeding. Some legal guides say theft can be considered a crime of moral turpitude for which someone can be denied permanent residency.
[….]
July 22, 2012, campus police investigated the theft of an iPad, according to reports provided by the campus. The next day, USU technology staff found that someone was using the tablet to access the internet. Police found Ajayi using the iPad in the iconic academic building known as Old Main, a report says.
An officer searched the iPad's web history and found that, though Ajayi was married, he accessed dating sites, listed himself as single and was pursuing "a female as a prospect to marry to keep from being deported."
Much more here.