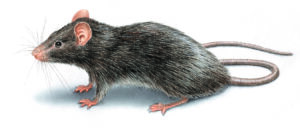 I had planned to write about the political rats led by Miles Taylor today, but will wait until the 100 supposedly prominent Republicans put out their letter announcing their threat to split from the Republican Party which is supposed to happen today.
Instead….
In an on-going effort to catalog dreadful cases of abuse of our seniors/disabled and mentally disabled by immigrant workers in healthcare facilities, here is a new story from Florida.
By the way, the Open Borders propagandists continually tell us that the immigrants seeking a better life are doing the work of angels by taking care of our vulnerable citizens. Every time I see that message I think of the cases I've posted here in my elder abuse tag.
From Local Channel 10 News:
Employee at Hialeah psychiatric hospital accused of raping female patient
HIALEAH, Fla. – A South Florida hospital employee has been arrested on accusations that he raped a patient.

Delgado had worked at the hospital for only about 6 weeks and is being investigated for a second incident with another patient.

The crime was reported around 10:30 a.m. Monday at Southern Winds Hospital, a psychiatric care facility located at 4225 W. 20th Ave.

According to Hialeah police, Yadiel Perez Delgado, 34, entered a female patient's room earlier in the morning and began making verbal sexual advances toward her.

The victim told officers that Perez Delgado partially closed the door and she ignored him and went into the bathroom.

She said he followed her into the bathroom and raped her.

According to the suspect's arrest report, another patient staying in the same hospital room walked in during the incident and Perez Delgado left the room.

The victim then reported that she had been raped to a female mental health technician.

According to his arrest report, Perez Delgado denied raping the woman. Police said he admitted to digitally penetrating her but claimed that the incident was consensual.

Surveillance video from the hospital room corroborated the victim's statements, authorities said.
No mention of whether the creep is in the country legally or what his credentials are for doing work with mentally impaired people.
And, as I have said previously there should be a law that women in facilities like this are taken care of only by female nurses and aides.