Imagine the horror!  A refugee family was celebrating a child's third birthday in Idaho's refugee capitol city of Boise and a knife-wielding madman arrives and kills the birthday girl and injures other adults and children.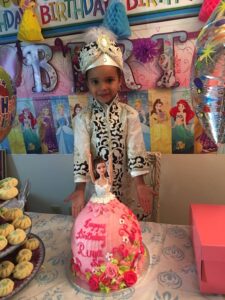 The horror happened in 2018 and I reported it here at Refugee Resettlement Watch. Unless you were a regular reader of RRW, you probably never heard this story.
Initially everyone assumed that Timmy Kinner was too mentally impaired to stand trial.  But you will see here in the latest news on the case that a trial was scheduled after it was determined he knew what he was doing.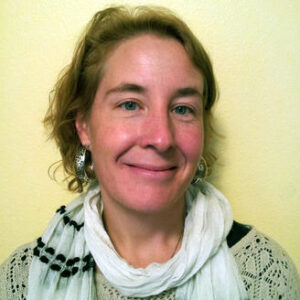 There is relief all around that he has plead guilty and the spectacle of a trial has been avoided.
The refugee resettlement agency that placed the family in Boise is especially relieved saying it would be hard on the family.
Kinner's plea deal will prevent a potentially lengthy and difficult trial for the victims, according to Julianne Donnelly Tzul, executive director of the International Rescue Committee*** in Boise.
The IRC's relief is understandable.
It is not a good look when a refugee contractor whose whole supposed mission is to rescue poor people from third world dangers then places them in dangerous neighborhoods in America.
Diversity is strength—NOT!
Over the years, I have noticed time and again that somehow these naïve refugee contractors think that everyone is going to magically get along in a mythical American melting pot. But, I digress.
Guess who else is saved from such a trial—the whole BLM media establishment.
Here is the latest at Fox News:
Idaho mass stabbing suspect Timmy Kinner pleads guilty to murder of girl, 3
Timmy Kinner, a suspect accused of killing a 3-year-old little girl at her birthday party, and wounding eight others during a stabbing rampage in Boise, Idaho, nearly three years ago, has pleaded guilty to several crimes, including first-degree murder.

Kinner pleaded guilty Tuesday to one count of first-degree murder, eight counts of aggravated battery, two counts of aggravated assault, and one count of use of a deadly weapon, according to the Ada County Prosecutor's Office. The pleas were entered as part of a stipulated plea agreement, court records showed.

Kinner was arrested in 2018, accused of attacking nine people during the birthday party of Ruya Kadir at a Boise apartment complex. Ruya died from her injuries and eight other people, including five children, were wounded during the attack.
Refugees want the death penalty….
On Tuesday, Anmar Lafta, who is related to some of the stabbing victims, said he wants Kinner sentenced to death, according to the Idaho Statesman. However, it was unclear if his plea agreement will keep that option open.  [Surely there will be no death sentence! Taxpayers will be praying for the creep for decades!—ed]

"What he did to children, to the family, he broke family hearts and he killed children. Those people should go to death without even thinking about it," Lafta said. "… They're not adults, they hadn't seen life yet. They ran away from war to come here, and look what happened to them."

Kinner was ruled incompetent to stand trial for several months after his arrest. Attorneys for Kinner argued that he suffered from "mental conditions" which impaired his decision-making skills and the ability for them to defend him, Boise's KTVB-TV reported. Despite those arguments, he was declared mentally fit to stand trial in October 2019.

[….]

Kinner's plea deal will prevent a potentially lengthy and difficult trial for the victims, according to Julianne Donnelly Tzul, executive director of the International Rescue Committee in Boise.
Poof! With this, the story will be gone from the news!
*** For readers new to the LEGAL US Refugee Admissions Program, the IRC is one of the nine federal resettlement contractors that the US State Department hires to place refugees throughout America.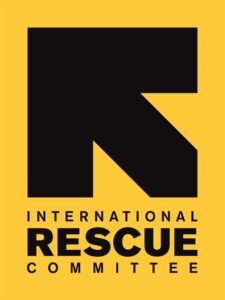 Only ten days ago, I reported that the IRC was charged with fraud by the US Justice Department and must repay nearly $7 million to you, the taxpayers, to settle the case.
That $7 million is a drop in the bucket to the IRC.  They are extremely wealthy and pay their CEO close to a million bucks a year.
I wonder if the refugees could sue the IRC for placing them in that dangerous neighborhood?
Here are the nine federal contractors that are changing America by changing the people: